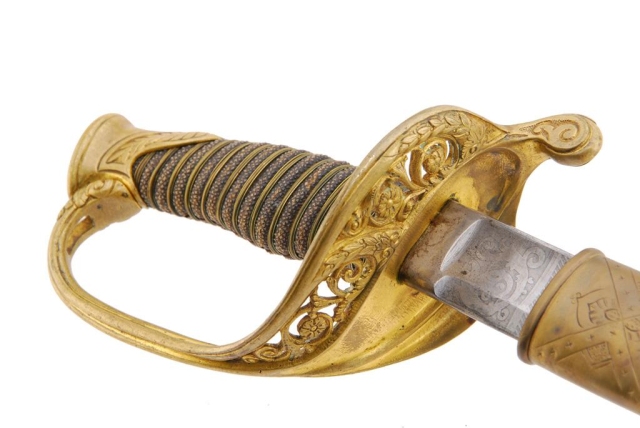 ARIZONA - SWORDS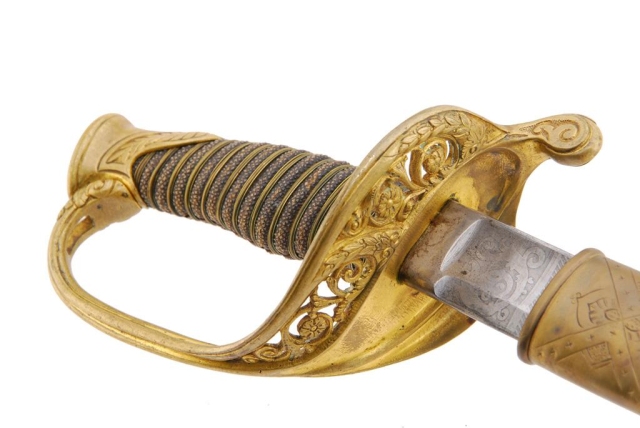 Union Edge Weaons
CLICK BUTTONS BELOW TO SEE AVAILABLE ITEMS
****************************************************************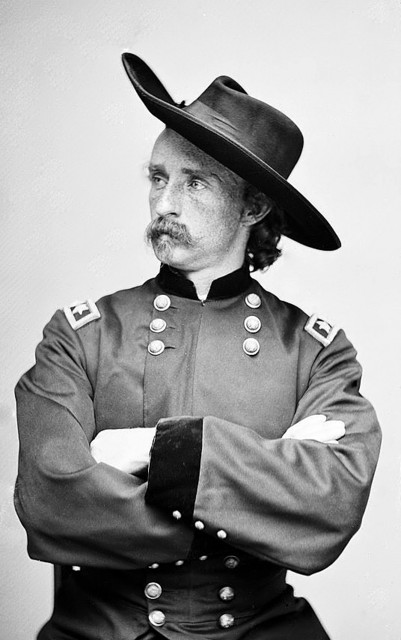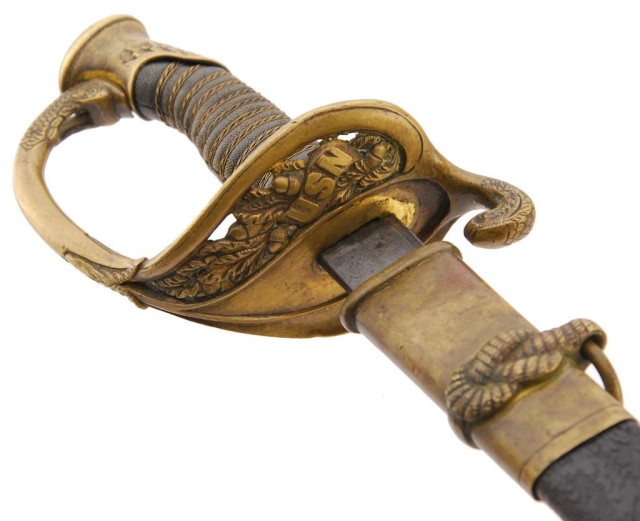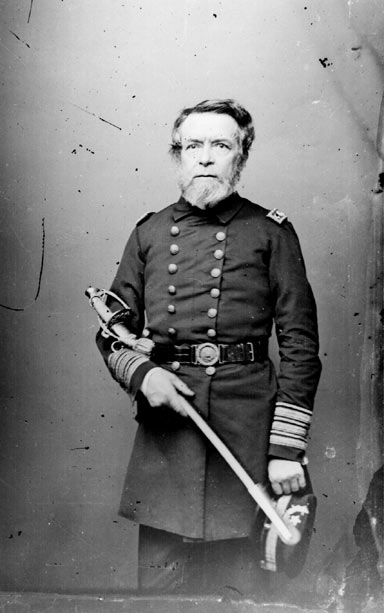 602-245-4721 or Click E-Mail
CLICK IMAGES TO SEE MORE PHOTOS
******************************************************************
ACRYLIC SWORD & SCABBARD STAND: This pair of acrylic sword & scabbard stands was designed to hold one sword and its scabbard. Each is 5 inches tall and designed with square edge groves to prevent the sword or scabbard from flipping over as often happens with similar stands with a rounded cut. They will accommodate swords of all sized from small bowie knives to cavalry sabers. This design presents a very clean and crisp display that is attractive. $27.00
****************************************************************
U494. CLAUBERG CAVALRY OFFICER'S SABER with GERMAN SILVER HILT & SCABBARD: This is a high-grade/presentation quality sword, which shows evidence of being carried into battle. It is a Clauberg product and shows the quality for which they are known. The brass has taken on a deep rich reddish-brown patina. The German silver grip is 100% original. The guard is missing its two branched, which were either sheared off by being struck by some type of ordinance or a fall by the rider. The original blade washer holds the 35 1/2-inch blade tight. The blade has an even gray patina, which enhances the blades superb etching. The German silver scabbard retains its original wood liners which keeps the blade from rattling. All the mounts are complete with original screws and have beautiful chase work! The scabbard alone is worth $1500.00 by itself. $1900.00
********************************************************************************************
U564. MODEL 1821 OFFICERS' SWORD: This is a Model 1821 sword, which would be carried by an infantry or artillery officers. It is unmarked but most likely Clauberg made. The original leather grip is 99% complete with original wire, and the blade is mint condition; frosty and deeply etched. The American eagle and U.S. are very bold! The steel scabbard is dent free and fits tight. This is a lot of sword at this price and will make a great addition to any collection, or a great! Free shipping. $895.00
*********************************************************************************************
U566. UNUSUAL STYLE IMPORT NON-REGULATION U.S. CAVALRY OFFICER: This saber is likely made in Solingen for the American Civil War and is considered aNon-Regulation pattern, and is a style seldom encountered. It is a smooth bird's head shape pommel with an integral back strap. The grip is sharkskin, triple copper wire wrap with the center strand being dragoon twist. The knuckle bow has no slot for a saber knot. There are two cavalry style branches also undecorated. There are two shield shape langets and a flat disk quillon. The blade has the flat spins of the 1840 pattern. The ricasso is short with no markings. The 12.5 inch etched panel is beautifully done with scroll work and an American Eagle under stars and an E. Pluribus Unum ribbon. The reverse has a stand of arms in place of the Eagle. The scabbard body is German Silver. The mounts appear to be silver with heavy gilt. The top mount is a long, 4.5 inch throat with a banded carry ring with line chased designs. The center mount matches, but smaller in size and the drag has the same chase-work of a line design around the blade and at the top.$1700.00
*********************************************************************************************
U582. HIGH-GRADE PRESENTATION SWORD with ORNATE MEDALLION MOUNTS & SILVER SCABBARD: This is a high-grade Civil War period sword with a post-war presentation. The sword is most likely a Clauberg product with a PDL marked blade. It has a fancy eagle pommel hilt with US in the basket, a German silver grip, and a great pommel. The blade is PDL marked, and shows wear, but all the etching is present, as well as the leather blade washer. The scabbard is outstanding! It is silver plated steel with ornate medallion mounts and a drag with a standing soldier. On the top mount is the presentation "Presented to Capt. E. W. Holden by the Members of Company H. 10 Regt M. V. M." Massachusetts Volunteer Militia.
E. W. Holder (Ethan W. Holden) was from Westminster, MA. He Enlisted as a Private on 10/01/1861 as a member of Company F, 25th Massachusetts Infantry and was discharged for disability on 7/24/1862 at New Berne, NC. After the war he was a member of GAR Post #69 (Joseph P. Rice) in Westminster, MA as the Post Commander. He also was a member of the post-war 10th Regiment. Records show he received a pension, and muster sheets are on file, though more research is required. $3475.00
*********************************************************************************************
U619. M1852 NAVAL OFFICERS SWORD – BOATSWAIN JOHN A. FLOYD: This Model 1852 Naval Officers sword is identified to Boatswain John A. Floyd. The sword is not maker marked, but might be an Ames product; however, it is marked by the retailer A. W. Pollard & CO. Boston, MA. The hilt retains much of the original gold wash and is tight, and on the outside guard is etched JOHN A FLOYD. The grip material, which is original, is unusual in that it is a fine brass mesh material with twisted brass wire. The scabbard is missing the drag, and the back seam is open below the second mount. Both mounts retain 100% original gold was and have the retention screw. The top mount has JOHN A FLOYD etched on the back side.
John Adams Floyd was born in Boston November 26,1826 and a resident of Abington, Massachusetts, and died May 13, 1894 at the age of sixty-eight.
He enlisted in the Navy April 18, 1838 as a Landsman for three years, and served on the USS Columbus (Date of Enlistment - May 26, 1838) and on the USS Cyane (May 27, 1838 – May 29,1842) until discharged. However, he did not stay out long and re-enlisted, but under the alias Charles Smith. The reason for the name change is unknown.
On April 19, 1843 he reentered the navy as a Seaman and was assigned to the receiving ship, USS Pennsylvania (Date of Enlistment – May 22, 1843). He would then be assigned to the USS Macedonia (May 23, 1843 – May 10, 1845), when he was discharged. He again re-enlisted as Charles Smith on October 13, 1846 as a Seaman for the "Cruise" and serves on the USS Vincennes (Date of Enlistment – April 13, 1847).
On May 16, 1862, Floyd would again enlisted in the Navy for the Civil War serving on the USS North Carolina (May 16, 1862 – June 30, 1862); the USS Adirondack (July 1, 1862 – September 7, 1862) until it sank; and the USS Conemaugh as a Chief Boatswain's Mate (September 8, 1862 – December 16, 1864) until his discharge and promotion. On December 22, 1864 he would promote to Acting Boatswain and assigned to the USS Richmond until mustered out on August 15, 1865. Boatswain Floyd was on the USS Richmond and present with Farragut's fleet. He was recognized for his bravery while leading a rescue party to save crew members from a stranded ship on the sand bar in Mobile Bay. It is very rare to find an identified Naval Officers sword with this much history, especially an officer recognized for bravery; 199 pages of historical documentation included. $2300.00
*********************************************************************************************
U651. USS ENTERPRISE - AMES M1860 NAVAL CUTLASS SWORD: This is an Ames M1860 Naval Cutlass complete with its original scabbard. The hilt is tight with 90% original leather and no wire, which is common, and period red paint. It has rack number 9M 799 on the inside of the guard; stamped 2 over 11 on the guard's front, and a 9 above 11 on the pommel cap. On the bow of the guard is stamped ENTERPRISE.
The fifth USS Enterprise, a barque-rigged screw sloop, was launched 13 June 1874 at Portsmouth Navy Yard, Kittery, Maine, US, by John W. Griffiths, a private contractor; and commissioned 16 March 1877, Commander George C. Remey in command. She was later commanded by Bowman H. McCalla around 1890, followed by Commander Albert S. Barker from 1892-1896
Overview
Enterprise's first duty after fitting out at Norfolk, Virginia, took her to the mouth of the Mississippi River for surveying operations. Returning to Norfolk in April 1878, she remained there only briefly, sailing 27 May for surveying duty up the Amazon and Madeira Rivers. On 1 October 1878 off the coast of Pará, Brazil, Seaman Thomas Smith rescued a fellow sailor from drowning, for which he was awarded the Medal of Honor.[1] This surveying duty completed, she repaired at New York City, then in December 1878 joined the U.S. naval forces in European waters, calling at numerous ports in northern Europe and in the Mediterranean. She returned to the Washington Navy Yard on 9 May 1880 and was placed out of commission.
Recommissioned on 12January 1882, she cruised the east coast until 1 January 1883 when she sailed on a three-year hydrographic survey that took her completely around the world. During this time, she was commanded by Albert S. Barker. Her findings on this cruise added materially to the knowledge of the oceans, their currents, and their bottoms. During the journey she was a neutral witness of the Battle of Fuzhou on 23 August 1884 during the Sino-French War. Enterprise was decommissioned at New York on 21 March 1886.
Placed back incommission on 4 October 1887, Enterprise sailed from Boston in January 1888 for two years in the waters of Europe, the Mediterranean, and the east coast of Africa, where she showed the flag and looked out for United States' interests. She returned to New York in March 1890 and was decommissioned on 20 May.
Enterprise was again commissioned 8 July 1890, and for the next year operated principally in the Caribbean. From September 1891 until September 1892, she served as training and practice ship at the United States Naval Academy, Annapolis, Maryland. On 17 October 1892 at Boston, she was lent to the Commonwealth of Massachusetts for duty as a school ship at the Massachusetts Maritime Academy. In that capacity she trained cadets for some 17 years (the current MMA training ship was named USTS Enterprise' in honor of her until the name was changed to USTS Kennedy). Returned to the Navy on 4 May 1909, Enterprise was sold on 1 October 1909. The hulk was burned for salvage near Boston in 1910.
The blade is Ames marked (faint) and dates 1862, but no inspection.The leather blade washer may be original or a period replacement, and the blade has a pleasing gray patina. The scabbard is original and fits the blade and has all original rivets and the bottom is intact with its large disk-rivet. Naval Cutlasses attributed to the USS Enterprise are extremely rare. This was discovered in an old collection in New Mexico. It has an appraised value of $3000.00 and there is one other for sale at that price. $1700.00
*******************************************************************************************
U719. NEW HAMSHIRE GROUPING BELONGING TO LIEUTENANT COLONEL HAWKES FEARING., JR: This unique Civil War grouping is identified to Lieutenant Colonel Hawkes Fearing., Jr. 8th New Hampshire. It includes a high-quality presentation grade Clauberg saber, and a wooded shield plaque with items belonging to Colonel Fearing., Jr. The Clauberg saber is in near-mint condition retaining much original gold wash, a German Silver grip with all original wire, and a bright frosty blade. The scabbard retains all original mounts and has a deep dark brown patina. From top to bottom, the plaque has a GAR 1891 dated New Hampshire medal; a set of field spurs compete with original leather straps; an 8th New Hampshire officers cap badge with a cavalry button; left & right Civil War colonel shoulder boards; a gold colored cross and chain; an officers belt buckle and a piece of and officers sword hanger. On the back side of the plaque there are several period newspaper articles on Colonel Fearing. On the reverse side of each shoulder board there is a period piece of paper with Fearing's name. This grouping was in a collection in the Boston area and is believed to have belonged to the descendants of Colonel Fearing.
Lieutenant Colonel Hawkes Fearing., Jr. Civil War Union Army Officer. He was commissioned as Lieutenant Colonel of the three-month enlistment 4th Massachusetts Volunteer Infantry on April 22, 1861 and served until its muster out on July 22, 1861. He was then given command of the newly-raised 8th New Hampshire Volunteer Infantry, being commissioned its Colonel and commander on September 25, 1861. The regiment participated in operations in Louisiana as part of the XIX Army Corps, with Colonel Fearing directing it in a number of engagements (he received a leg wound at Fort Bisland, Louisiana on April 13, 1863 He then commanded the XIX Corps's 2nd Brigade of the 3rd Division from May to August, 1863. In December 1863 the 8th New Hampshire were assigned horses and were re-designated as the 2nd New Hampshire Volunteer Cavalry. Colonel Fearing continued to lead the regiment in its new duties until January 17, 1865, when his enlistment expired, and he was honorably mustered out. After the end of the conflict he served in the Massachusetts State Legislature, and passed away in Hingham, Massachusetts in 1908 at the age of 81.
This is a great grouping identified to the commanding officers of a New Hampshire Civil War Infantry/Cavalry unit complete with a binder full of historical information. $7750.00
*********************************************************************************************
U744. HIGH-GRADE PRESENTATION NON-REGULATION STAFF & FIELD SWORD - COL.WILLIAM W. MCKIM - ASSISTANT QUARTERMASTER U.S.A.: William W. McKim was commissioned by President Lincoln, assistant quartermaster, United States Volunteers, with rank of captain, Aug. 3, 1861, and was transferred to the regular army, same rank and corps, July 6, 1864. He was on duty at Boston as chief quartermaster, U.S.A., for the New England States, except Vermont and Connecticut, from August, 1861, to August, 1864, equipping United States troops, providing quarters and all supplies pertaining to the quartermaster's department, transporting troops and supplies, constructing barracks and hospitals, and in charge of all details not especially assigned to any other corps of the army..........He was brevetted major, lieutenant-colonel, and colonel, U.S.A., March 13, 1865, " for faithful and meritorious services during the war," having been constantly employed, without a leave of absence, charged with important and arduous duties, including financial disbursements of many millions of dollars. He resigned March 8, 1866.
The sword has a 31-inch slightly curved blade marked IRON PROOF on the back ofthe blade; an etched ornate spread-wing eagle with shield; and US and foliatescroll. The hilt is a Non-Regulation design with an eagle perched on a shield.
PRESENTED
TO
CAPT. WM W. MCKIM
ASSISTANT/ QUARTERMASTER U.S.A.
BY
NATHL MCKAY
OF BOSTON
MAY 10TH AD 1862
The swords condition is excellent! The blade and etching are bright with minorspotting near tip and etching area. The hilt retains 98% of the gilt and thegrip and wrapping are excellent. The silver scabbard is dent free; has a rainbow patina that is amazing and is etched with an eagle and a foliate scroll. I have seen similar scabbard etching on Sauerbier and Tiffany scabbards; however, the blade is unmarked and the maker and retailer is unknow. The sword comes a 30 page binder completed with McKim's muster sheets and other historical records. $5500.00
*********************************************************************************************
U747. SAUERBIER M1850 FOOT OFFICERS SWORD: This M1850 Foot Officers sword made by Sauerbier from New Jersey and though it is unmarked, it has the distinct features associated with Sauerbier: the screw attaching the guard to the pommel cap; the unstopped fuller; the pommel cap nut, the etching style and the scabbard mounts. The guard is the design with the small US in the center and it is tight with no movement. The pommel cap has additional chase-work; the leather grip has a little wear, but 100% triple-strand wire. The leather blade washer holds the blade tight. Also, it is frosty with outstanding etching to include Lady Justice holding a scale above her head and a large US on one side and military motif to with cross cannons, which could indicate the sword was for an artillery officer. The leather scabbard is compete with all original mounts and screws, which have nice patina, and shows what I believe is period work near the drag. $1275.00
*********************************************************************************************
U790. HIGH-GRADE PRESENTATION SWORD: This is a Staff & Field saber presented to Colonel William H. Allen. It has a very high-grade and ornate hilt with gem stones (rubies) in the pommel cap and the quillon, and a German-Silver grip with a Damascus blade. Much of the original gold wash is present on the hilt and within the Damascus blade etching. The blade shows some sharpening, which is a good indication this sword may have been carried and saw action in the first battle of the Civil War.
The top mount presentation reads as follows
From the Soldiers of the
FIRST REGIMENT OF NEW YORK VOLS.
TO
Colonel Wm H. Allen
AS ATRIBUTE
of their affection & esteem,
In Camp before Richmond, Va
JUNE 1862
Colonel William H Allen had a short, butcolorful career as a military officer, which began with the 1st New York Infantry Regiment. He organized this unit and took it into the first battle of the Civil War and saw combat at Big Bethel, Virginia. However, General Butler reported that Colonel Allen, with a small detachment of his men, had, without orders, burned a wheat field of some twenty-five acres belonging to a widow, which he had safeguarded, his only excuse being that they were getting the wheat. "For this wanton destruction and waste, he had the privates punished and the colonel arrested and held for trial, as such destruction and waste of the property of our enemies even, will disgrace us." Colonel Allen was shortly thereafter court martialed on six charges and cashiered. Still this did not stop him from serving the Union and he returned to New York and mustered into Field & Staff with the New York 7th Infantry National Guard for a period of 4-months as the units Pay Master and on the rolls with the 2nd Company. In September, 1862 Colonel Allen accepted a commission into Field & Staff NY 145th Infantry; however, he did not muster-in the required number of soldiers to warrant or obtain the commission. In fact, he never received the authority to raise troops. He remained with the unit as it moved south, but charges of drunkenness caused his muster-in to be canceled. Since Colonel Allen did not received a commission and was never completely mustered-in, the charges made in November 1862 for a court martial went nowhere. Yet he still was not done serving the military. It is not known what command or unit he was with in 1863, but he did have some involvement in quelling the Draft Riot in New York City. Records document an order requesting the Seventh Regiment to meet that evening, at their drill-rooms, at eight o'clock, to consult on the measures necessary to be taken in the present unexpected crisis, and another to the late two-years' volunteers then in the city, to report at the same hour in Grand Street, to Colonel William H. Allen, for temporary duty.
Here is a very unique high-grade presentationsword with gem stones and history just as valuable. The large Burmese ruby alone has a value that exceeds $7000.00. $12,500.00
*********************************************************************************************
PRESENTATION SWORD 43rd MASSACHUSETTS INFANTRY - THE TIGER REGIMENT

*********************************************************************************************

U798. AMES M1832 FOOT ARTILLERY SWORD - 1845: This Ames Model 1832 Foot Artillery sword is dated 1845 and is consider a two-war sword: The Mexican – American War and the American Civil War. On August 26, 1844 the Ordnance Department ordered 1,000 of these swords which were delivered on May 12, 1845 prior to the outbreak of hostilities with Mexico. The sword would later see action in the war against the South. As with the Confederate version, these are one of my favorite swords because of its unique appearance similar to a Roman Gladius. Often you find the blade polished bright on these swords and they look nice, but give me a blade with 150-years of patina. The hilt is tight with no movement and has a deep mustard-brown patina; the guard is double inspected W.A.T & N.W.P. and the blade has a brown-gray patina, a little sharpening and a few small nicks, and a very sharp point. The blade is maker marked N.P. AMES CABOTSVILLE below the eagle and inspected U. S. 1845 N.W.P. on the opposite side. The scabbard is original to the sword and retains both mounts and is missing one rivet on the throat piece. The drag is double stamped MS for the state of Massachusetts. The scabbard leather is strong and solid with crazing and a bend-crack in the middle but no break. This is a lot of sword and priced at an Arizona Sword bargain. $975.00

*********************************************************************************************

U799. AMES M1832 FOOT ARTILLERY SWORD – 1859: This Ames M1832 Foot Artillery sword has evidence of being carried in war because the blade has been period sharpened and there is some light pitting making it a little difficult to discern the date. It looks like 1859 with a full loop of a nine; However, there is no known delivery date of this sword in that year and if it is an 1859 sword it would be a newly discovered example. Ames received an order for 1000 of these swords on March 19, 1958 and Ames provided 500 on February 18, 1860. This sword with a date of 1859 most likely was in that shipment. As with the Confederate version, these are one of my favorite swords because of its unique appearance similar to a Roman Gladius. Often you find the blade polished bright on these swords and they look nice, but give me a blade with 150-years of patina. The hilt is tight with no movement and has a light mustard colored patina; the guard is double inspected W.A.T & J.H. and the blade has a gray patina, with medium to heavy sharpening and a very sharp point. The blade is maker marked AMES Mfg. Co. and inspected U.S. J.H. 1859 with no eagle. The lack of the eagle on an early dated sword would be unusual but is more common for the sword made at the time of the Civil War. The scabbard is original to the sword and retains both mounts and all rivets. The drag is not marked. The scabbard leather is strong and solid with crazing and no breaks. This is a lot of sword and priced at an Arizona Sword bargain for a rare dated newly discovered sword. $1275.00

*********************************************************************************************

U800. SAUERBIER M1850 STAFF & FIELD SWORD: This is a unmarked Sauerbier made Model 1850 Staff & Field Sword with the hilt design void of the US in the guard. The hilt is tight with generous amount of original gold-wash, a highly chased pommel cap, 100% original shark-skin grip and original wire. The red felt blade washer hold the frosted blade tight. You can see the unique Sauerbier style blade, which is bright and frosty with a little salt & pepper staining. The original leather scabbard is strong with plain mounts with fancy ring mounts. $1395.00

*********************************************************************************************

****************************************************************

Credit Cards accepted for all purchases!

****************************************************************

Payment by Mail (Priority or Certified Mail) recommended!
Send payments to:

Arizona Swords
Suite 107-160
530 E. McDowell Road
Phoenix, AZ 85004
Please confirm availability

E-Mail

Contact Number: (602) 245-4721

© 2004 Arizona Swords azswords.com. All rights reserved in all media.