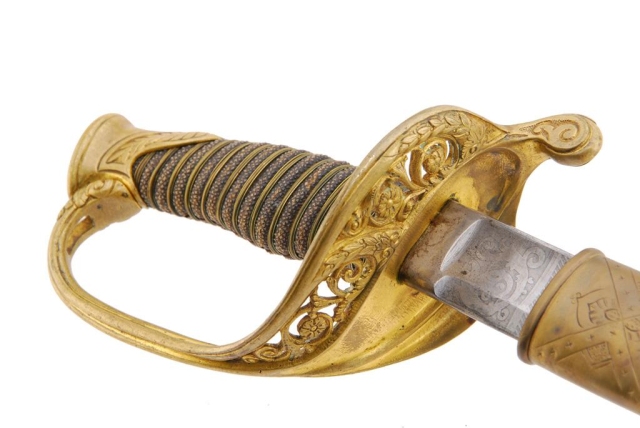 ARIZONA - SWORDS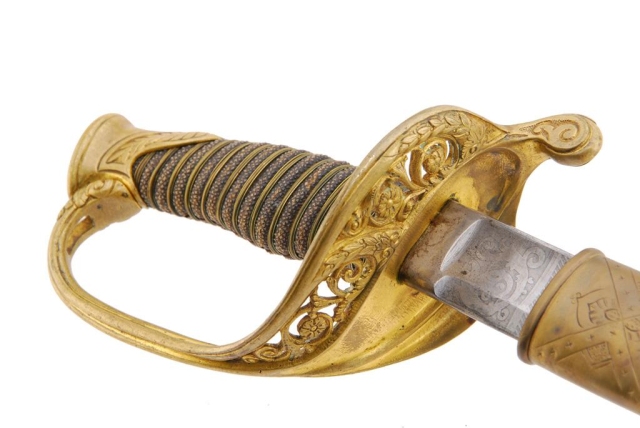 Union - Swords - Blades
CLICK BUTTONS BELOW TO SEE AVAILABLE ITEMS
****************************************************************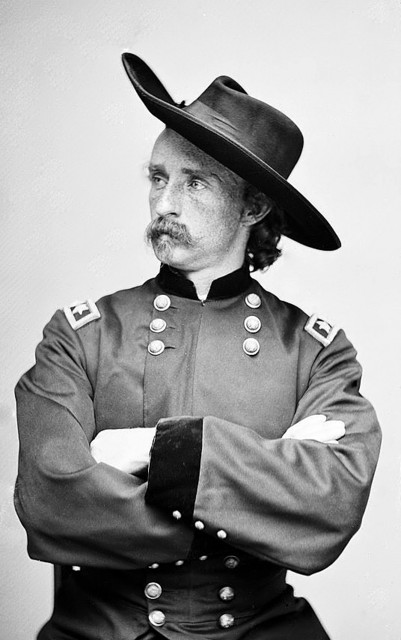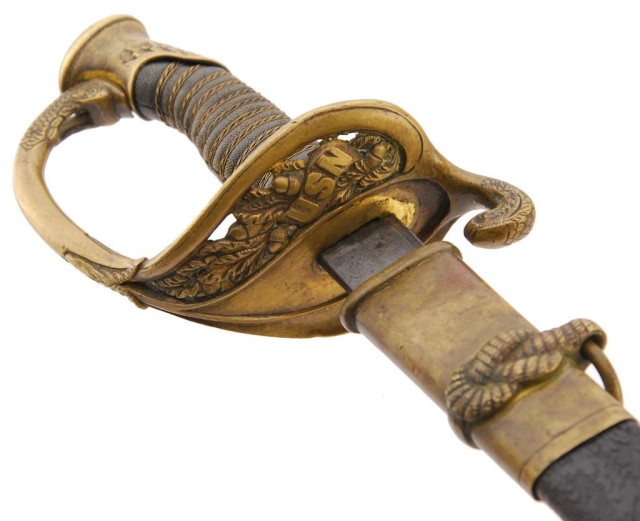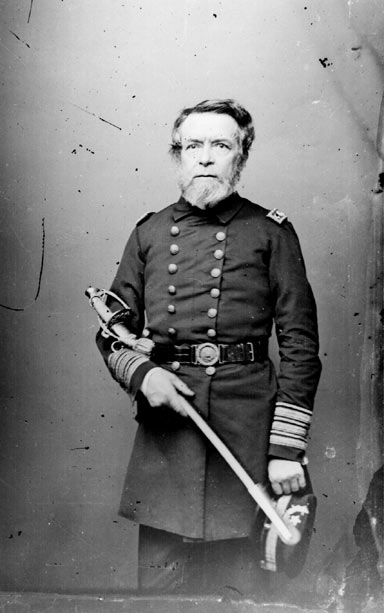 602-245-4721 or Click E-Mail
CLICK IMAGES TO SEE MORE PHOTOS
*******************************************************************
ACRYLIC SWORD & SCABBARD STAND: This pair of acrylic sword & scabbard stands was designed to hold one sword and its scabbard. Each is 5 inches tall and designed with square edge groves to prevent the sword or scabbard from flipping over as often happens with similar stands with a rounded cut. They will accommodate swords of all sized from small bowie knives to cavalry sabers. This design presents a very clean and crisp display that is attractive and yet inexpensive. One pair free with a sword purchase, or for sale. $27.00
******************************************************************
*********************************************************************************************
U383. RARE HEINISCH BOWIE KNIFE: This is a rare American Bowie knife by the noted American Cutler Rochus Heinisch, of Newark, New Jersey. American Bowie knives are very rare; many times rarer than Sheffield Bowies that dominated the U.S. market place in the early to mid-1800s. Heinisch Bowie knives are extremely rare; and according to Bill Williamson, all appear to have been made in the 1850's. There are very few known specimens that have surfaced to date. This being a previously unseen design, and only the second I have handled.
This Bowie knife measures 12 1/4" in overall length with its original scabbard. The 7 3/8" clip blade x 1 1/16" wide shows period sharpening, and hot stamped, "R. HEINISH". The blade tang extends through a walnut grip with a brass ferrule at the brass cross guard, and a brass pale where the tang is pinned. The tang is loose due to shrinkage. The sheath is original to the knife with a little shrinkage and the tip missing. On the grip are stamped the initials "J.R.M." however, there is nothing else indicating a units and there are too many soldiers with those initials to make a positive identification. In the famous William Williamson article on Heinisch Bowies, he states that the name of R. Heinisch can be added to the select little group of American cutlers who made Bowie and fighting type knives of quality. Here is an opportunity to own a Rare American made Civil War period bowie knife. $3600.00 $1900.00
*********************************************************************************************
U470: STAFF & FIELD OFFICER SWORD: PRESENTATION GRADE: This Staff & Field Officer sword with a Collins marked blade is often referred to as a Tiffany Style sword because the hilt was used extensively by Tiffany. It has a classic style silver grip, an excellent blade, and a German silver scabbard adorned with fancy decorative gold finished mounts. $3900.00
*********************************************************************************************
U615. SAUERBIER TYPE-3 CAVALRY OFFICER SABER, 1ST VARIATION: This Sauerbier Type-3 Cavalry Officer Saber, 1st Variation is a great example of the quality work Sauerbier produced. The large guard is designed with multiple branches that split into 5 sections. The grip is 100% original black leather with triple-strand wire. The original scallop-cut blade washer holds the 32 1/2 inch blade tight. The blade is free of pitting or rust, but has some dark areas with period sharpening and some very small service nicks. The etching is strong with the Sauerbier maker mark and a large blocked U. S. The scabbard is brown metal to include the flame style throat, large chased ring mounts, and a heavy fancy drag unique to this maker. Sauerbier swords are simple a work of art. $3000.00
*********************************************************************************************
U619. M1852 NAVAL OFFICERS SWORD – BOATSWAIN JOHN A. FLOYD: This Model 1852 Naval Officers sword is identified to Boatswain John A. Floyd. The sword is not maker marked, but might be an Ames product; however, it is marked by the retailer A. W. Pollard & CO. Boston, MA. The hilt retains much of the original gold wash and it tight, and on the outside guard is etched JOHN A FLOYD. The grip material, which is original, is unusual in that it is a fine brass mesh material with twisted brass wire. The scabbard is missing the drag, and the back seam is open below the second mount. Both mounts retain 100% original gold was and have the retention screw. The top mount has JOHN A FLOYD etched on the back side.
John Adams Floyd was born in Boston November 26,1826 and a resident of Abington, Massachusetts, and died May 13, 1894 at the age of sixty-eight.
He enlisted in the Navy April 18, 1838 as aLandsman for three years, and served on the USS Columbus (Date of Enlistment - May 26, 1838) and on the USS Cyane (May 27, 1838 – May 29,1842) until discharged. However, he did not stay out long and would shortly reenlist, but under the alias Charles Smith. The reason for the name change is unknown.
On April 19, 1843 he reentered the navy as a Seamanand was assigned to the receiving ship, USS Pennsylvania (Date of Enlistment – May 22, 1843). He would then be assigned to the USS Macedonia (May 23, 1843 – May 10, 1845), when he was discharged. He would again reenlist as Charles Smith on October 13, 1846 as a Seaman for the "Cruise" and serves on the USS Vincennes (Date of Enlistment – April 13, 1847).
On May 16, 1862, Floyd would again enlisted in theNavy for the Civil War serving on the USS North Carolina (May 16, 1862 – June 30, 1862); the USS Adirondack (July 1, 1862 – September 7, 1862) up until it sank; and the USS Conemaugh as a Chief Boatswain's Mate (September 8, 1862 – December 16, 1864) until his discharge and promotion. On December 22, 1864 he would promote as an officer to Acting Boatswain and be assigned to the USS Richmond for the remainder of the war until mustered out on August 15, 1865. Boatswain Floyd was on the USS Richmond and present with Farragut's fleet. He was recognized for his bravery while leading a rescue party to save crew members from a stranded ship on the sand bar in Mobile Bay.
I have had this sword for over a year while looking for a replacement drag. If you have one for sale, I will buy it. Complete military record with 199 pages of historical documentation included with the sword.$1995.00
*********************************************************************************************
U647. GETTYSBURG, LITTLE ROUND TOP - PRESENTATION SWORD BELONGING TO LIEUTENANT COL. JAMES C. RICE: The existence of this sword and the fact it survived the war was just discovered. It is a Horstmann M1850 Staff & Field, Heavily Curved Blade with a Silver-Foiled Scabbard. The hilt is the standard designed with shark-skin grip and triple wire with a standard etched blade marked Horstmann on both sides, and a good amount of original frosting. The Silver-Foiled Scabbard has rarely been seen and is more properly referred to as "close plating." John Thillmann writes about this style Horstmann sword and scabbard in his book on Civil War Army Swords; pages 328-329. The scabbard body is original to the sword, fits like a glove and shows evidence of being carried. It has uncommon fancy brass mounts which retain original screws. In fact, you can see plating worn-off in areas exposing the underlying steel. This is especially noticeable between the top two mounts where the carrying officer would hold the scabbard. As of result, the engraved presentation, which is on the back side of the scabbard, is worn down and not noticeable at first, which account for its unknown existence for so long. On close examination the presentation reads:
Lieut. Col. Rice, Forty-fourth Regiment N. Y. S. V. Presented by his Albany Friends.'
Most of the presentation swords during the early years of the Civil War were not fancy as those seen in later years. Often they were standard sword with maybe a fancier scabbard, and the presentation engraved on or between the mounts.
Rice was born in Worthington, Mass., Dec. 27, 1829. He attended school, but was mainly self-educated until he entered Yale, where he graduated in 1854. He engaged in teaching for a while at Natchez, Miss., became literary editor of a newspaper, and then commenced the study of law. A year later he removed to New York City, where he was admitted to the bar in 1856 and began to practice. When the Civil War began, Rice enlisted as a private on 28 May 1861 in the 39th New York Infantry Regiment quickly, was chosen adjutant and becoming a Captain of Company B and fought at the First Battle of Bull Run. Rice was mustered out of the 39th New York Volunteer Infantry Regiment on 12 Sep 1861. The next day Rice became lieutenant colonel of the newly formed 44th New York Volunteer Infantry Regiment (also known as People's Ellsworth Regiment).
Shortly afterward he became colonel of the regiment; he led it in the Peninsula Campaign at Yorktown, Hanover Court House, Gaines' Mill, and Malvern Hill. At the Second Battle of Bull Run (Manassas), Colonel Rice took command of the 3rd Brigade, 1st Division, V Corps when its commander, Daniel Butterfield took command of the consolidated 1st and 2nd Brigades and other ranking officers were wounded on the second day of battle. Rice returned to command of the 44th New York and led it at the battles of Fredericksburg and Chancellorsville.
At the Battle of Gettysburg, Rice and his regiment were sent to the defense of Little Round Top. During the fighting, brigade commander Colonel Strong Vincent was mortally wounded and Rice once again assumed command of the 3rd Brigade, 1st Division, V Corps and led it for the remainder of the battle. He performed distinguished service at Gettysburg while commanding a brigade during the second day's fight, by holding the extreme left of the line against repeated attacks and defending Round Top from a flank movement. For this he received a Brigadier-General's commission in the volunteer army Aug. 17, 1863.
In March, 1864 General Rice was in command ofthe 2nd Brigade, 4th Division, V Corps which he led in the advance on Mine Run and in the operations in the Wilderness, and was mortally wounded at Laurel Hill, VA. As he lay dying he muttered the words "turn me over that I may die with my face to the enemy." He died on the Spotsylvania battlefield on May 10, 1864. He was buried at Albany Rural Cemetery, Menands, New York.
On receiving his appointment in the 44th New York, Lieut. Col. Rice was the recipient of a beautiful sword, belt, &c., from the ladies and gentlemen of Albany. The following account of the presentation is taken from the Albany Evening Journal of October 19th, 1861:
A large company of ladies and gentlemen met at the house of A. McClure last evening, on the occasion of the presentation of sword, &c., to Lieut. Col. Rice, of the Ellsworth regiment. Among those present were Gov. Morgan, Hon. Erastus Corning, John G. Saxe, Esq., and other distinguished citizens. The Presentation Address was made by Mrs. William Barnes, who spoke with great feeling and in a vein of patriotic fervor, which stirred the hearts of all who listened. It will be long before the recipient will forget her eloquent words and impressive counsels. Lieut. Col. Rice responded in an address marked at once by earnestness and scholarly finish. He pledged those present that the sword, of which he was the recipient, should return to its scabbard, when the war was ended, untarnished; and that no friend should have cause to blush over his record. He was deeply affected, and spoke with the pathos of earnest feeling.
"The sword is beautifully finished, and bears the following inscription: 'Lieut. Col. Rice, Forty-fourth Regiment N. Y. S. V. Presented by his Albany Friends.'
The wear on the sword and scabbard indicates it was carried by RIce, and most likely saw service in the early battles of the Civil War to possibly include Gettysburg.
Silver plated scabbard are difficult to photograph, so I apologies for the quality of the photos. The sword looks better when held in your hands.
a binder completed of all military records for Rice, and a CD Disk of the history of the 44th New York Regiment is included. This is a momentous find and extremely important historic artifact related to the American Civil War and the Battle of Gettysburg. $18,000.00
********************************************************************************************
U646. SAUERBIER STAFF & FIELD SABER: This is a unmarked high-grade Sauerbier saber with an ornate hilt with a perched eagle on the pommel cap, a fully etched curved blade, and a high-grade scabbard with detail chase work. This is the only known example of this style saber I have ever seen. $4800.00
*********************************************************************************************

U673. GETTYSBURG - ROBY PRESENTATION M1850 STAFF & FIELD SWORD, CHAPLAIN 111TH NEW YORK INFANTRY: This sword came out of a long-time collection of New York State identified swords, and a search of records at the National Archives, as well as all Civil War data base files, reveal only one Field & Staff Officers associated with this name.
John Nelson Brown
Chaplain 111th New York Volunteer Infantry
The presentation reads:
Presented to
Lieut J. N. Brown
by H. S. Brown
He is the only Staff & Field officer (Chaplain) associated with this name for all New York regiments, as well as all other State troops fighting for the Union. Chaplain Brown was mustered in August 1862 and was with the regiment when it surrendered at Harper's Ferry in September 1862. He was present for the Battle of Gettysburg, and is documented as being on the front line preaching to the soldiers, and giving comfort to the injured and dying during the battle. He would be present during the Battle of the Wilderness and Spotsylvania, as well as Cold Harbor and the Siege of Petersburg.
This style sword was authorized for carry by all S & F officers regardless of rank, and since Chaplain's did hold dual rank in the Civil War and were assigned to a Staff & Field position, the sword is appropriate for him as a Lieutenant and Chaplain. The identity of the presenter H. S. Brown is currently unknown, but most likely is a relative.
The sword is made by Roby, Chelmsford Massachusetts. The hilt is tight and retains good traces of original gold wash, and has 100% original shark-skin grip and triple strand wire. The blade is bright and frosty with outstanding etching. The scabbard is dent free, retains all original mounts, and the presentation on the top Roby marking are east to read. Included with the sword is a binder containing historical information, and Browns' military and pension file. This sword has been hidden away for many years in a private collection and only recently surfaced for sale. Here is an opportunity to not only own a piece of Civil War history, but a sword carried by a Chaplain during the pivotal battle of Gettysburg. $5800.00
*********************************************************************************************
U682. HIGH-GRADE STAFF & FIELD SWORD: This is one of the finest examples of a M1850 Staff & Field sword. After close examination and discussion with others, we believe this is a unmarked Roby sword. The hilt and scabbard mounts retain near 100% original gold wash; the grip and wire are 100% original and in mint condition, and the frosted blade is amazing with several war depicted sceens. The scabbard is mint with original gold washed hanging chains. $6500.00
*********************************************************************************************
U694. HIGH-GRADE STAFF & FIELD SWORD, BAILEY & Co. PHILADELPHIA: This high-grade Damascus blade Staff & Field sword was retailed by Bailey & Co. Philadelphia. As a jeweler of fine-quality goods, Bailey & Co. assembled swords made from the highest quality parts to produced one-of-kind swords. This is only the second Bailey & Co. sword I have had for sale; the first being the one featured on pages 287-289 of the book "Civil War Army Sword" by John H. Thillmann. The gold-wash hilt adorned with oak leaves & egg corns, and is a design that could have been carried by an Army or Naval officer. The fancy pommel cap has an embossed eagle, and the back-strap has laurel leaves. The grip is silver with twisted brass wire. The Damascus blade is gold washed and held tight with the original red felt washer with some period sharpening and oxidation near the tip, which indicated it was carried. The heavy steel scabbard has all the original ornate brass fittings, and is dent free. Several years ago this sword would retail close to $15,000; however, it is available at a 41% discount. $8900.00
********************************************************************************************

U695. BOSTON M1850 FOOT OFFICER SWORD - HAMILTON RUDDICK, BOSTON: This sword was inspected by a well-respected sword-smith who identified the sword has being made by Hamilton Ruddick, Boston. This is only the second known M1850 Foot Officer Sword made by this maker and very rare. The guard retains 50% plus original gold wash and it tight. The grip looks to be shark-skin, but is in fact a thin metal foil (German silver or pewter) and is also rare to see. The blade is bright with deep etching and no rust, pitting or nicks. The scabbard is very solid with all original mounts and screws with surface crazing on the bottom portion. $1050.00
********************************************************************************************
U708. CLAUBERG – M1850 STAFF & FIELD SWORD: This is a Clauberg M1850 Staff & Field sword. The hilt has a little wiggle as a result of the blade washer being gone; however, it is in great shape with a good amount of original gold wash. The grip is 70% original shark skin with only one strand of original wire. The blade is over-bright with a dark area near the hilt a spot above the US and Eagle. The etching is strong with original frosting. It never was sharpened and has a sharp point. The scabbard has all original brown finish, except above the top mount, most likely due to being held there by an officer. The mounts have nice chase work and lots of gold wash. The drag is dented on the back side, but has a nice eagle design. $1700.00
********************************************************************************************
U716. AMES, MODEL1850 FOOT OFFICERS SWORD: This is an early Ames Model 1850 Foot Officers sword, which would be carried by infantry officers from the rank of 2nd lieutenant to captain. With the Ames scroll maker mark and the block US etching we know this is an early version of this sword, and as such is unquestionably a Civil War period sword. The grip is 100% original sharkskin with double strand wire. The hilt and pommel cap are tight, and a nice pleasing patina and traces of original gold wash. The white-buff blade washer is original and keeps the blade tight, and the blade has much original frosting. The black leather scabbard is complete with all mounts, which also have a pleasing patina. The leather is solid, but with crazing and some patches of minor leather loss. On the drag is stamped the name HERTFELDER; unfortunately, this is not enough information to make a positive identification of the swords owner. Overall, this is a great example of an early Ames M1850 Foot Officers sword. $1350.00
*********************************************************************************************
U724. M1850 STAFF & FIELD SWORD – KLINGENTHAL: This M1850 Staff & Field sword is French made in region of Klingenthal, and is the higher grade version with additional chase work on the reverse side of the guard, guard branch and pommel cap. This style sword is a little scarcer then the standard version. The hilt is tight with 85% plus gold wash. The sharkskin grip and twisted wire are 100% original, and the original red felt blade washer hold the 32 inch blade tight. The blade is free of dings and dents and has strong etching with original frosting. The scabbard is has all the original brown finish, retains all mounts and fits tight to the sword. $2100.00
********************************************************************************************

U727. CLAUBERG SPIRAL GRIP MODEL 1850 PRESENTATION-GRADE SWORD: This though not maker marked, is a Clauberg German silver Spiral Grip Model 1850 Presentation-Grade sword with a gold washed blade and a silver plated scabbard. The hilt is ornate with a sculpted American eagle in the guard and the eagle-head quillion, and a fancy pommel cap. The blade is bright an in near-mint condition with gold washed etching. The scabbard is silver plated with gilt relief cast mounts with panoplies of arms and Lady Liberty. $4800.00
*********************************************************************************************

U728. SAUERBIER RISING PHOENIX STAFF & FIELD OFFICER SWORD: This is a very rare hilt for a staff & field officers sword, and a design only used by Sauerbier and Emerson & Silver of New Jersey. Of the few known examples, it is common to find features unique to either maker, leading many to think the design was a joint venture. The etching style is light and most likely done by Emerson & Silver for Sauerbier. The rising phoenix hilt has the black leather grip and triple stand. The blade is lightly etched, Sauerbier marked, and has several areas of dark spotting, but major pitting. The skull & cross bone style scabbard is in great shape with all original mounts. $2850.00
*********************************************************************************************
U729. 152nd NEW YORK INFANTRY REGIMENT IDENTIFIED OFFICERS SWORD: This sword is identified to Captain William R. Wall, 152nd New York Infantry Regiment. He is the only Union officer with this name. He was 24 at the time of his enlistment on 9/20/1862 at Mohawk, NY as a Captain. On 11/3/1862 he was commissioned into "D" Co. NY 152nd Infantry and was discharged on 1/10/1863 for an enlistment just over 3 months. During his time of service, the regiment left the state and served in the Provisional Brigade, Abercrombie's Division, in the defense of Washington from October 1862 in the District of Washington. This short stay in the military accounts for the high quality condition of this sword. The hilt is the large version Foot Officers style with 100% original shark-skin grip and double-strand wire. The blade is Collins made and dated 1862, and retailer marked Schuyler Hartley & Graham, New York. This blade is in mint condition with original frosting and a panel with the spread eagle and one with the U S. The scabbard is strong with some crazing and a little leather lose with a door ding would be. The mounts all have a pleasing look with the reverse side on the top mount marked Wm. R Wall. $2500.00
*********************************************************************************************
U731. SAUERBIER NON-REGULATION OFFICER CAVALRY SABER: When it comes to unique swords and sabers, Sauerbier is at the top. They produced so many variants that one could collect for years and never have all the styles produced. This saber is a Non-regulation Cavalry Officers saber, most likely for a Field Grade office. The hilt is similar to those seen on Non-Regulation foot officer's swords, but this one is gold plated brass, and the grip is black leather with triple-strand wire. The blade has great etching with no rust of nicks. The scabbard is the skull and cross bones mount version and is dent free. $3100.00
*********************************************************************************************
AMES M1852 NAVAL OFFICER SWORD:
*********************************************************************************************
U735. M1850 FOOT SWORD: This M1850 Foot Officer sword was found with a Confederate scabbard; however, the sword is not Confederate made, but has unique feature that indicated it was made for an officers from a southern state, either prior to or at the beginning of the Civil War. Many northern manufactures were filling contracts for southern officers and their states, and often altered the maker mark or left them off to conceal their identify. This sword is marked PARIS; however, there were no retainers in Paris France selling sword to either the Union or Confederacy and this mark exist to only hide the identity of the true maker, which was Roby. To date, this is the only known example of this bogus mark. One might ask: How do you know it is a Roby sword? If you do a side-by-side comparison, you will see the grip and wire style conforms to Roby and the etching style and pattern well. I have attached several photos of etching on a marked Roby and when you do a comparison you see the similarities. The guard is tight with original shark-skin grip and wire. The blade is bright with great etching, but the quality of the steel is not up to the standard Roby sword and there is a great casting flaw by the etched U.S. ALso, there are corn stocks etched in the blade. Obviously, the sword did not meet the quality of a Roby and was sold south. The Confederate scabbard has since been reunited with a Confederate blade, so only the sword is for sale. What an interesting sword! $475.00
*********************************************************************************************
U736. IDENTIFIED - 176TH PENNSYLVANIA VOLUNTEER MILITIA M1850 FOOT OFFICERS SWORD: This Model 1850 Foot Officer Sword is identified to Lieutenant Phillip W. Flores of the 176th Pennsylvania Volunteer Militia. The complete grouping was discovered in an estate in Reading, PA. Phillip W. Flores was born August 9, 1832 in Dillingersville, PA and died February 24, 1908. He enlisted in the 176th Pennsylvania Volunteer Militia in October of 1862 and was promoted to 2nd Lieutenant of Company K on December 6, 1862. He was honorably discharged August 18, 1863 as a 1st Lieutenant. After his service, he worked for the Internal Revenue Service and also spent much time studying and writing about local history. He had an active part in the formation of the Lehigh County Historical Society. The sword is complete with its original leather scabbard and all mounts; however, the drag is loose because it's missing a screw. The sword is marked "Iron Proof" and the number 88 on the spine and has frosty etching and no rust. The scabbard drag is also marked number "88". Sword is in excellent condition and very tight. When discovered, it was found with a nicely framed original lithograph Honorable Discharge for Phillip W. Flores. It was dated 1883 at bottom right and is a piece of art by itself. It is in an old frame which measures 35" x 29." Also, there is a tin-type (Sixth Plate: 2.75 x 3.25 inches (7 x 8 cm) image and a framed image presumed to be Phillip W. Flores. Included is an original marriage certificate for Emma Flores: Certificate is dated 1898. I would presume this is a daughter or granddaughter. Note that Emma Flores was from Dillingersville, PA., which is where Phillip Flores was born and died. The 176th Pennsylvania Volunteer Militia militia regiment, composed of seven companies from Lehigh county and three from Monroe, was mustered in at Philadelphia in Nov., 1862, for nine months, and left for Suffolk, Va., the same month. It joined the force which moved under Gen. Foster, from New Berne to Charleston and was employed in guard, picket and other duties in this vicinity during its entire term of service. At Harrisburg Aug. 18, 1863, it was mustered out.
The grouping includes the sword, the framed discharge document, the tin-type, framed image, and the daughters marriage certificate, which helps tie the entire group together. Shipping will require addition packing at $100.00 and is figured into the price. If you are able to pick it up in Phoenix, I will deduct the $100.00 from the price. $2200.00
*********************************************************************************************
U737. SAUERBIER M1850 FOOT OFFICERS SWORD: This M1850 Foot Officers sword is a product of Sauerbier from New Jersey, and is marked as such on the blade. The hilt has a US in the basket; the grip is black leather with triple-strand wire; the pommel-cap has a distinct Sauerbier shape with a screw attachment with the guard. Finally, the blade has the large block US and an unstopped fuller. The steel scabbard has a deep brown finish with all original mounts. $1900.00
*********************************************************************************************
U738. M1850 STAFF & FIELD SWORD, PRESENTATION: LIEUTENANT C.S. COON, 12th NEW YORK INFANTRY: This sword is featured on page 387-388 of the book "Civil War Army Swords" by John H. Thillmann. The sword is a high-quality M1850 Staff & Field sword retailed by Willard & Hawley, Syracuse, N. Y. The blade is dated "1862" and is made with the typical Collins style sharkskin grip; hand engraved hilt; high-grade pommel cap; presentation on the blade, and a mint condition blue steel scabbard with gold-washed mounts. The presentation reads "Presented to Lieut C. S. Coon 12 Regt N.Y.S. Vol. by his Friends of Clay N. Y. Jan 1862." The blade retains 100% original frosting. The sword is in near-mint condition and one of the best examples known. Charles Coon was 24 years old when he enlisted on 4/30/1861 as a Corporal and mustered into "H" Co. N.Y. 12th Infantry on 5/13/1861. He was promoted to Lieutenant on 10/20/1861 and discharged on 2/3/1862. The 12th New York Infantry Regiment "Onondaga Regiment" "Independence Guard" was organized at Elmira, N. Y, and mustered in for two years' State service on May 8, 1861 and mustered in for three months' United States service on 13 May, 1861. It Moved to Washington, D.C. via Harrisburg and Baltimore. Attached to Richardson's Brigade, Tyler's Division, McDowell's Army of Northeast Virginia and crossed the Potomac and moved towards Centreville, Virginia. On 18 July, 1861 it had its first engagement against Confederate troops at Blackburn's Ford and lost several solders. At the Battle of Bull Run, the 12th was in reserve and suffered no losses. At Upton's Hill, 27 Aug, 1861 the unit lost one soldier killed in action. Lieutenant Coon service was short; but he was with the unit as it marched to the drums of war for the first battle of the Civil War. Here is a high-grade presentation M1850 Staff & Field sword in amazing condition, and is published in one of the most important reference books on Civil War Army swords. A binder with histrical information is included. $6750.00
*********************************************************************************************
*******************************************************************
Credit Cards accepted for all purchases!
Please confirm availability
Contact Number: (602) 245-4721
© 2004 Arizona Swords azswords.com. All rights reserved in all media