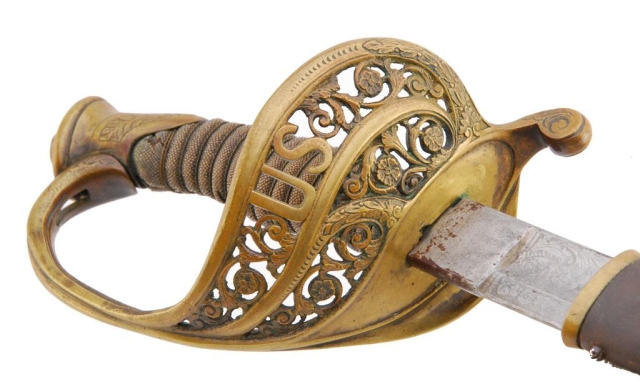 ARIZONA SWORDS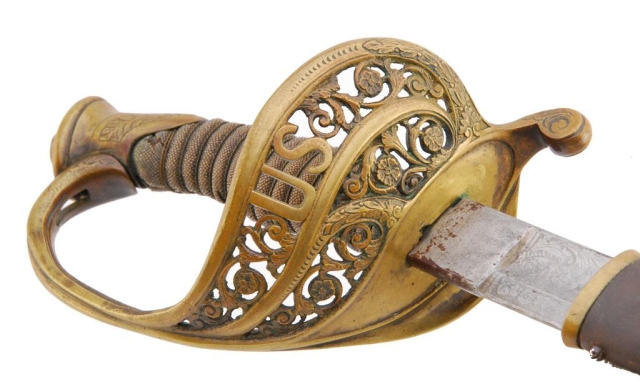 CLICK BUTTONS BELOW TO SEE OTHER AVAILABLE ITEMS
****************************************************************
New Items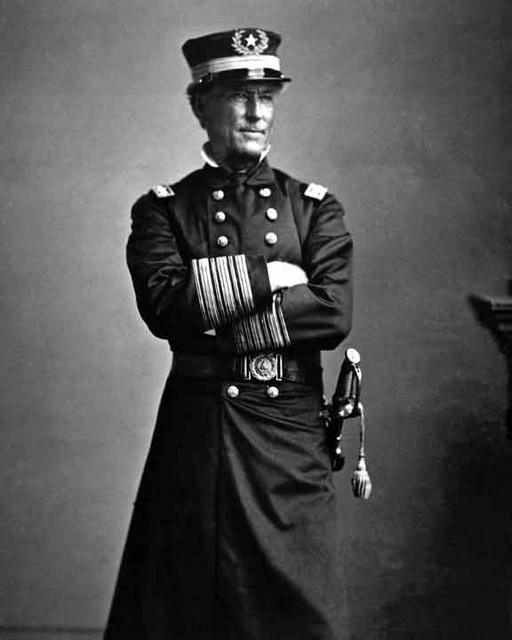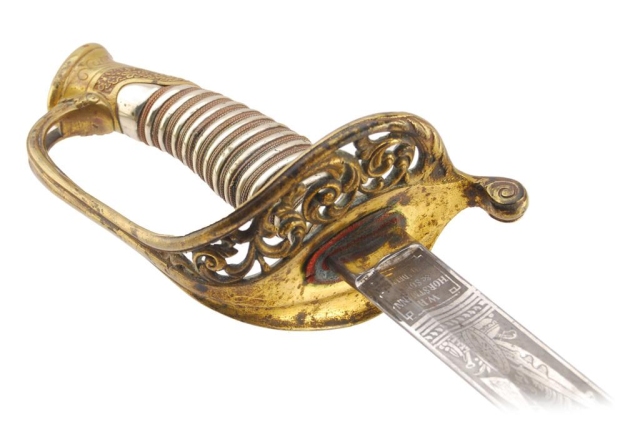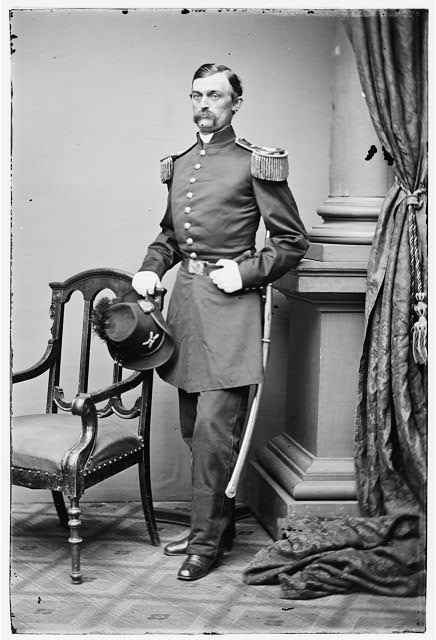 602-245-4721 or Click
CLICK IMAGE TO SEE MORE PHOTOS
*******************************************************************
***********************************************************************************************
U310. RARE HEINISCH BOWIE KNIFE: This is a rare American Bowie knife by the noted American Cutler Rochus Heinisch, of Newark, New Jersey. American Bowie knives are very rare; many times rarer than Sheffield Bowies that dominated the U.S. market place in the early to mid-1800s. Heinisch Bowie knives are extremely rare; and according to Bill Williamson, all appear to have been made in the 1850's. There are very few known specimens that have surfaced to date. This Bowie knife measures 13 1/2" in overall length, and is a handful of Knife; a heavy, full sized Bowie weighing nearly a pound (15 oz.). The 8" clip blade x 1 1/16" wide x from 3/32" thick stock has a 4 1/8" false edge on top, with the ricasso being hot stamped, "R. HEINISH". The blade tang extends through the end of the hilt and is capped off with a threaded brass nut. The blade has been period sharpening, and retains its original blade shape with a full tip. There are no nicks to the blade when running your finger over the edge. There are a few areas of light black spots on the blade, as can be expected, but overall; the blade is in excellent condition. The 3 5/8" wide integral S shaped cross guard and ferrule, as well as the 5 3/8" long birds head hilt, are made from separate Iron castings, and the cross guard and hilt are tight and rigid. The hilt is incised with dozens of lozenge shaped indentation's that appear to have been ground into the hilt to help with the grip of this heavy Bowie, and slightly lighten it. There are good traces of the original black Japanning inside these incisions. This knife was located in California, which accounts for the scabbard. It is not original to the knife, but is a 19th century scabbard for a California knife.
In the famous William R. Williamson article on Heinisch Bowies, he states that the name of R. Heinisch can be added to the select little group of American cutlers who made Bowie and fighting type knives of quality. He writes about Rochus Heinisch, Jr. (son of New Jersey cutler Rochus Heinisch Sr.) who was a Lieutenant in Company A of the Union forces during the U.S. Civil War. As an officer of the 26th Regiment of New Jersey Infantry Volunteers, he was involved in a charge of Confederate forces by crossing the Rappahannock River, 3 miles south of the town of Fredericksburg, Virginia, on June 5th, 1863. A copy of this article from the Gun Report in 1972 will be provided to the purchaser of this Bowie knife. Here is an opportunity to own a Rare American made Civil War period bowie knife. A nearly identical Heinisch Bowie knife with a 12 5/8" blade and brass mounted sheath sold in an April 2006 auction for $9,080, and currently there is an identical one available on N, Flayderman INC for $8200.00. This is available for much less and a GREAT buy!! Free shipping.
$7200.00
*********************************************************************************************
C267. CONFEDERATE SHORT ARTILLERY SWORD: This is a rare and not often seen variant of a Confederate Short Artillery sword. The sword is 25 inches long with a 19 1/2 inch spear-point blade. The brass grip has a unique horn shape cross-guard, and shows many casting flaws. The blade has a wavy appearance with casting flaws as well.
$1950.00
*********************************************************************************************
C268. CONFEDERATE SHORT ARTILLERY SWORD: This rare sword is believed to be a variant of a Boyle & Gamble Confederate Short Artillery sword due to the cross-guard being similar to other known Boyle & Gamble produced short artillery swords. The brass hilt is heavy with great casting flaws to include the hole in the pommel. The sword is 25 inches long with a 19 1/4 inch blade, and the spear-point blade has a center fuller; great casting flaws, and period sharpening.
$2100.00
*********************************************************************************************
U650. SAUERBIER PLAIN HILT TYPE-1 OFFICERS CAVALRY SABER: This unmarked saber has a plain Type-1 hilt with the turn-downed pommel cap unique to Sauerbier. There were two sizes for the guard, and this one is the slightly smaller example. The grip is 100% original black leather with a single twisted brass wire. The original blade washer is present, and the 35 inch M1860 style blade is bright with traces of original frosting and a few minor nicks. The scabbard has a bright steel body with heavy ornate brass mounts. All mounts retain the original screws and have a pleasing patina. This is a great example of a Sauerbier Plain Hilt Type-1 Officers Cavalry Saber.
$2400.00
*********************************************************************************************
U672. EMERSON & SILVER M1850 STAFF & FIELD SWORD: This sword does not have the standard US in the basket, but is a standard Staff & Field sword, and thought this design is sometimes called Non-Regulation, it is correct to the regulations. The sword has seen use, but not abuse. The hilt is tight with traces of original gold wash; the grip and wire are 100% compete and tight. The blade has some small nicks, but still retains much original frosting and the etching is very nice. The sword has the Key-Stone Maker mark for Emerson & Silver, and the retailer marks for G. W. Simons, Philadelphia PA. The scabbard is exceptional with no dings, dents or pitting, retains all original mounts and screws, and has a nice patina. Similar sword of lesser quality will cost between $1500 & $2000. This is a much better sword and available at a great price.
$1700.00
*********************************************************************************************
U653. EMERSON & SILVER – SILVER HILT OFFICERS SWORD: This sword, though not maker marked, is a product of Emerson & Silver of New Jersey. It is a Silver-Hilt foot or Staff Officers sword. The front of the guard is shaped like a foot officer's sword, but has the US on both sides making it a Staff & Field version. The hilt it tight with a great German silver grip with all original wire. The blade has very light etching, which is another common characteristic of Emerson & Silver, and has the white buff leather blade washer. What really makes this sword unique is the scabbard. It is leather covered steel, which was something new at the time of the Civil War. Most of the time, the leather is damaged and partially or completely gone. This one is complete with all original mounts and screws. The mounts have great chase work on their fronts.
$2800.00
*********************************************************************************************
U658. AMES M1850 FOOT OFFICERS SWORD, PA 85th Infantry ID'ed: This sword was recently discovered in Western Pennsylvania near Pittsburgh and is believed to have belonged to 2nd Lieutenant Robert G. Taylor, PA 85th Infantry. This identification is based on the initials R G T found carved in the leather scabbard above the drag, information in the Civil War Data base, and the unique characteristics of this sword. The sword was made by Ames and is marked on the blade and the scabbard. The hilt retains 95% original gold wash, 100% original shark-skin grip and double strand brass wire, and is tight. The blade is nick and dent free with a frosty blade with block US etching, which was used prior to 1863; after which script etching was used. This helps identify the time period the sword was made and most likely purchased. The black leather scabbard is strong with no breaks, but some crazing and the mounts retrain good amounts to gold wash. The Civil War Data base identified four officers with the initials RGT: an Asst. Surgeon, a Chaplain, a Sergeant, and 2nd Lieutenant Robert G. Taylor. Since a Surgeon and Chaplain are commission as Staff & Field Officers, they would not carry a M1850 Foot Officers sword. The Sergeant (Robert G. Thompson) was promoted to the rank of Lieutenant on 4/11/1865, which is about two years after Ames made the design change to the US etching. As a result of where the sword was discovered, its condition, and the Civil War Data Base information, it is believed this sword belonged to 2nd Lieutenant Robert G. Taylor, PA 85th Infantry. Lieutenant Taylor enlisted on 11/12/1861 and was commissioned into "E" Co. PA 85th Infantry and resigned on 11/22/1862. His enlistment was a little longer than 12 months, which account for the swords fine condition. Since Taylor enlistment was short, the following is a quick synopsis of his time with the PA 85th Infantry: left Pennsylvania for Washington, D.C. Duty in the defenses of Washington, D. C., until March 1862. Advance on Manassas, Va., March 10-15. Moved to the Peninsula March 28. Siege of Yorktown April 5-May 4. Battle of Williamsburg May 5. Reconnaissance to Seven Pines May 24-27. Skirmishes at Seven Pines, Savage Station and Chickahominy May 24. Seven Pines May 29. Battle of Seven Pines, Fair Oaks, May 31-June 1. Seven days before Richmond June 25-July 1. Brackett's June 30. Malvern Hill July 1. At Harrison's Landing until August 16. Moved to Fortress Monroe August 16-23, then to Suffolk September 18, and duty there until December. Reconnaissance to Franklin on the Blackwater October 3. Ordered to New Berne, N.C. More research is pending. This is a very nice example of an Ames M1850 Foot Officers sword identified to a Pennsylvania officer with combat experience at the beginning of the war. More research pending.
$2500.00
*********************************************************************************************
TWO SWORDS KNOTS:
#1 is complete and in nice condition, The hanging strap and the knot are complete.
#2 has seen heavy use, the hanging strap is complete, but the knot is in poor condition.
***********************************************************************************************
F98. M1816 CONVERSION RIFLE-MUSKET & BAYONET: This is another M1816 Conversion Rifle-Musket with a rifled bore. M1816 conversion muskets with rifled a rifle bore is an early Civil War gun, and are rare. I have had this and the other for years. It is complete with the exception of the ramrod. I just have not taken it to any shows to find a ramrod. Included is the correct period bayonet with inspection mark US over SC. The SC is for the inspector and not South Carolina. This is a great piece and at the blow-out price.
$950.00
*********************************************************************************************
F99. M1816 CONVERSION MUSKET- RIFLED BORE & 4 HAMMERS: Today, I cleaned out the safe and decided to let go some of my inventory. This is a M1816 conversion musket with a rare rifled bore. A M1816 Rifle-Musket with rifled bore is an early Civil War guns and rare to find. The rifling is very strong; the stock is solid with no crack, splits, or breaks, and the stock has never been sanded. The original hammer and ramrod are missing, but should easily be replaced. I have yet to take this to a show, but if I still have it by the end of the year it will be at the Nashville/Franklin TN show where I am sure these two missing parts will be found. I have also decided to include 4 muskets hammers with this sale. One is for a M1816 conversion musket, but not this gun, the other three are for Flint-lock muskets; notice that one has a forged striker for a conversion musket. Some believe this is a Confederate made piece. An early flint-lock lock plate is included. This is being sold as an entire lot.
$1600.00
*********************************************************************************************
*******************************************************************
Credit Cards accepted for all purchases!

Please confirm availability

Contact Number: (602) 245-4721
© 2004 Arizona Swords azswords.com. All rights reserved in all media