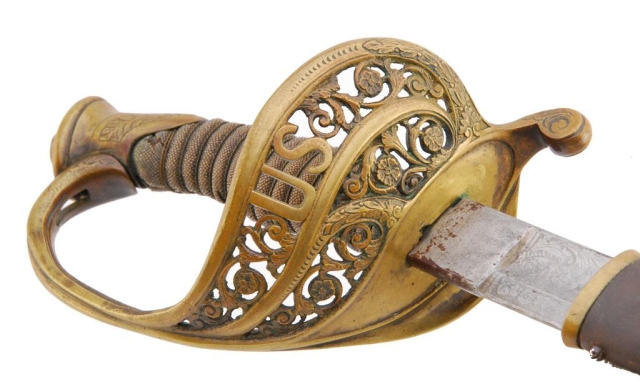 ARIZONA SWORDS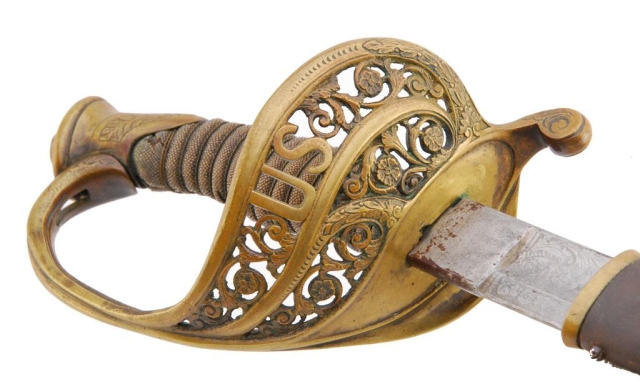 New Items
CLICK BUTTONS BELOW TO SEE OTHER AVAILABLE ITEMS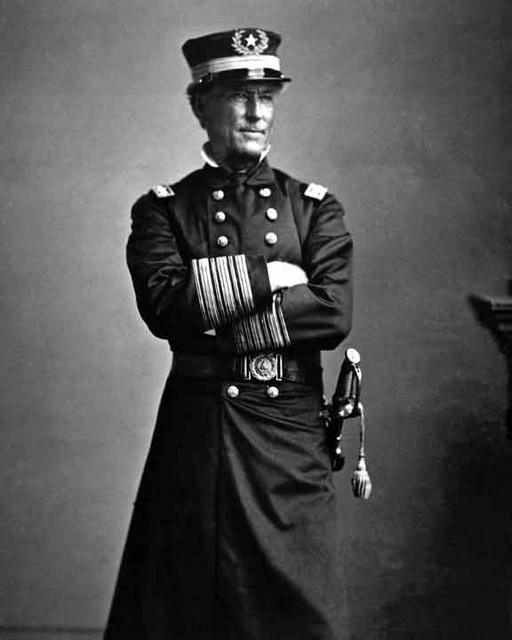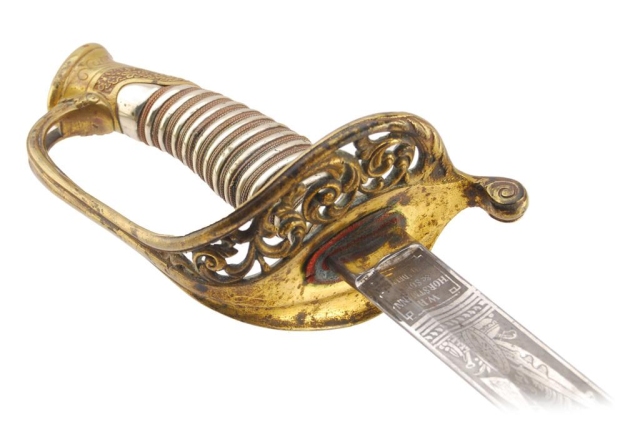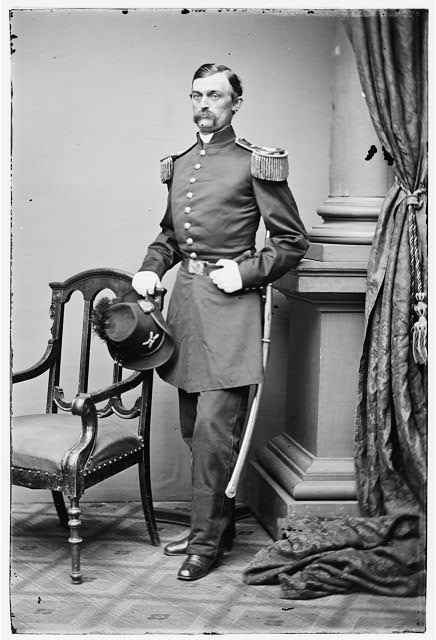 602-245-4721 or Click
CLICK IMAGE TO SEE MORE PHOTOS
U573. M1850 STAFF & FIELD IDENTIFIED TO AN OFFICER OF THE 18TH INFANTRY COLORED TROOPS: This is a M1850 Staff & Field sword, which belonged to Captain Charles L. C. Cass of the 18th infantry, colored troops. The sword is a standard import version with the US basket hilt. The brass has a rich mustard colored patina and the grip is 100% original shark-skin with triple strand wire and it tight. The original white buff leather washer holds the 32 inch blade tight. The blade is maker marked Schnitzler & Kirschbaum Solingen and is fully etched. The blade has a dark gray-tone patina, the etching is deep and the tip has a strong point. The metal scabbard has a great gray-brown patina with all original mounts. On the reverse side of the top mount is etched "C.L.C. Cass" "Capt USV."
In December 1863 Charles Cass applied for a commission to the 6th regiment Corps d' Afriqua while at Port Hudson, LA and received a commission as a Second Lieutenant. He would be assigned to the 83rd infantry, colored troops and eventually the 18th infantry, color troops as a Company Commander. He would lead his men in the Battle of Nashville, and would sustain an accidental gunshot to the hand while in the field. Included with the sword will be a complete copy of his military record with other historical information. It is not often you find a sword attributed to an officer who lead colored troops during the Civil War. $3200.00
*********************************************************************
F157. AUSTRIAN LORENZ RIFLE: This Austrian Lorenz has been in a private collection and just recently surfaced at the Wheaton Civil War sword. It is in great original condition and has indication of being Confederate carried. As most collectors know, the Union was not known for doing any arsenal/repair work on most foreign imported weapons. This musket has a replaced hammer, which is often found on Confederate arsenal repaired muskets, and there are initials "WSP" carved in the cheek-rest of the stock, which is another common Confederate trait. The lock-plate is stamped "853" and the gun retains the original complete rear site. The markings match on all the barrel bands, and the ram-rod is original, though tight in the ram-rod channel. The action is crisp and locks in both half and full cock. The barrel is full-length in the original .54 caliber and retains original rifling. Both of the sling swivels are present and they still pivot. The stock has a fantastic look with excellent grain pattern. $1275.00
*********************************************************************
F158. AUSTRIAN LORENZ RIFLE: This Austrian Lorenz has been in a private collection and just recently surfaced at the Wheaton Civil War sword. It is in outstanding original condition and has indication of being Confederate carried. The lock-plate is void of any date stamp. The ram-rod is original, though tight in the ram-rod channel. The action is crisp and locks in both half and full cock. The barrel, which is maker marked "I,SCH" is full-length in the original .54 caliber and retains strong original rifling, and the rear sight is the high fixed version. Both of the sling swivels are present and they still pivot. The stock has a fantastic look with excellent grain pattern. On the stock cheek-rest is carved the initials "JHA" with the J being backwards. Also carved in several locations is a star design. This gun is a great example of a Confederate carried Lorenz rifle. $1495.00
*********************************************************************
U470: TIFFANY SWORD, STAFF & FIELD OFFICERS CIVIL WAR SWORD, PRESENTATION GRADE: This is an absolutely outstanding Tiffany Staff & Field with Collins marked blade. It is beautiful. Although there are no other marks, it is most certainly a product constructed by Tiffany that was sold to a dealer/vender for marketing. It has a classic Tiffany style silver grip that is identical to those on Tiffany products and as most are aware, Tiffany used Collins (this is dated 1862) as its main supplier of high quality blades, even on its finest presentation grade swords. The blade is excellent with beautiful etching and the German silver scabbard is adorned with chaised decorative mounts. Mounts and hilt retain almost all of the original gold-gilt. A REALLY NICE SWORD, PRICED RIGHT. An investment grade sword!! $4650.00
*********************************************************************
U569. EMERSON & SILVER M1850 FOOT OFFICERS SWORD: This is an Emerson & Silver M1850 Foot officers' sword. The hilt is tight with generous amounts of original gold-wash, original shark-skin grip with triple strain wire, and frosty mint condition blade held tight with the original white-buff leather washer. The etching is truly beautiful, to include the Emerson & Silver marking. The steel scabbard has developed a nice even brown patina, and ring mounts are serial number stamped 25, but the drag is marked 52 in error, kind of neat in a way. $2300.00
*********************************************************************
U570. TIFFANY & CO BASIC MODEL 1850 STAFF & FIELD SWORD: This is a basic model 1850 Staff & Field sword by Tiffany & Co. New York. The hilt design is well attributed to Tiffany and has been seen on the basic model and other embellished swords they produced. All the brass on this sword and scabbard has developed a deep rich coppery-brown patina, and is untouched. The drag show wear indicating the sword was carried, but the blade was well preserved. It is Tiffany marked, but is stamped with the keystone symbol of Emerson & Silver, and has frosty etching with a little oxidation neat the tip. The grip retains 100% original shark-skin material and wire. The Tiffany name today is associated with high-end quality items, and it was the same and maybe more so in the 1800's. $2200.00
*********************************************************************
F118. AUSTRIAN M1851 CARBINE - TYPE I: This is an Austrian M1851 Carbine - Type I with a raised cheek piece common to many Austrian arms. The stock is in outstanding condition. The action is strong, and works in both half and full cock positions. It does not have the two carry rings. The barrel bore has strong lands & groves. This one was designed to have a ram-rod. The M1851 carbine has long been considered an early war Federal import.$1095.00
*********************************************************************
U541. AMES M1850 STAFF & FIELD OFFICER'S SWORD: This is an Ames M1850 Staff & Field Officer's sword complete with its original scabbard and is slightly better than the one listed above. This hilt retains 90% original gold wash, 100% original shark-skin grip and double strand wire, and is tight with no dings, dents or bends. The original white-buff blade washer keeps the 32 inch blade tight. The Ames marked blade is bright, near-mint, shows much original frosting, and the etching is crisp. There are no nicks, dents on dings in the blade, and it has never been sharpened. The standard eagle and E. Pluribus Unum is on one side with the script shaped US on the other side. The original Ames marked scabbard is dent free with all its mounts and screws and retain generous almost all original gold-wash. Simply an outstanding example of the Ames M1850 Staff & Field Officer's Sword! $2700.00
*********************************************************************
U564. M1821 NON-REGULATION FRENCH INFANTRY OFFICERS SWORD: WOW, what an amazing blade! This is a M1821 Non-Regulation French Infantry Offricers sword, which was imported into the United State and where carried by Infantry and Artillery officers before and during the Civil War. Often you will find these unetched, and if etched, in well-used condition. This one is in amazing condition with an etched blade that is perfect in all aspects. The hilt has a nice patina, and with the exception of a small piece of leather missing, the grip is perfect. The metal scabbard is dent free. No maker or retailer marks. $1300.00
*********************************************************************
CCB01. CONFEDERATE CARTRIDGE BOX – 53rd VIRGINIA ID'ed: This russet colored Confederate Cartridge box is the style made in Texas, and is in amazing condition. When purchased at the Northern Virginia Relic Hunters show, several well-known authorities on Confederate collectables inspected it, and confirmed it is authentic and all original to include the inside Confederate tins. The real find, and unknown at the time, was that there was a soldiers name on the underside of the flap. It is very faint and looks to have been either done with a period pencil or pen, and is visible in good lighting. The first name and middle initials are easy to read, but the last name is difficult because some letters are partials. The name is believed to be George H Quarles of the 53rd Virginia Infantry. This conclusion was made based on the fact you can clearly see the partial name George H Qua…. and other partial letters, and a comparison with the Civil War data base, which show one clear match: George H Quarles. During my research of the muster sheets for this soldier, I found seven different spellings in the records: Quarles, Quarls, Quales, Quarrell, Quarrels, Qarles, Quarrels. Not surprising, since many soldiers were illiterate and could not write. There is some additional writing under the name, but I am unable to read it. The photos of the underside of the flap have been enhance to better show to ID'ed name.
Quarles history with the 53rd shows he was absent a lot for medical reasons, AWOL, and listed as a deserted, but he returned in March of 1865, and was wounded and captured at Five Forks and died as a POW. This may account for the outstanding condition of the cartridge box since it was most likely issued to him shortly before he was captured. Here is an ID'ed Confederate Cartridge box in amazing condition. $5900.00
*********************************************************************
C200. CONFEDERATE SIDE-KNIFE BOWIE: This is a great example of a Confederate unidentified factory made side-knife Bowie. The overall length is 22 3/4 inches with a 15 1/4 inch blade. The grip is stabbed mounted horn with five pins. The S shape steel cross-guard is well made, and the diamond shaped blade has great patina with several minor nicks, which indicates it was used. $2400.00
*********************************************************************
C214.CONFEDERATE SIDE-KNIFE BOWIE: This is a serious Confederate Bowie side-knife complete with its original scabbard. You may have seen it before because it once was featured on Shannon Pritchard's web site "Old Southern Military Antiques" and was sold to noted collector "Bill Ivey" from whom Brian Akins "Rebel Relic" acquired it. It is a killer knife with a walnut grip made from a tool handle; an 11 1/4 inch blade with a great S shaped cross guard; and a hefty spear point blade. The scabbard is awesome and complete. I was able to get it and can offer it for sale at a reduced discounted price. How often can you find a Confederate side-knife Bowie complete with its original scabbard at this price? $2600.00
*********************************************************************
C218. CONFEDERATE RICHMOND VIRGINIA SIDE-KNIFE BOWIE with ORIGINAL RUSSET SCABBARD & BELT - BURGER & BROTHER: This is an amazing find, an original Confederate side-knife Bowie with its original russet brown scabbard and roller buckle belt. The knife is 16 1/4" long with an 11" x 1 1/2" clip-point blade. The blade is in excellent condition and appears to be factory made, possibly Boyle & Gamble but more likely Burger & Brother. The steel cross guard is tight as well as the oak grip, which is pinned with a brass washer. The russet scabbard fits like a glove and retains 100% original stitching and the original belt loop. At the top of the scabbard you can see period brass wire used to reinforce the opening. The Confederate roller belt buckle retains much of its original finish, and the belt has all original stitching and looks amazing. The entire rig displays well with the russet colored Confederate Cartridge box I have for sale. $4500.00
*********************************************************************
F156. CONFEDERATE SINCLAIR, HAMILTON & COMPANY: During the Civil War a large proportionate of 1853 Enfield Rifle Muskets were supplied by Sinclair, Hamilton & Company, and these Rifle Muskets are found with the following marks depending on when supplied: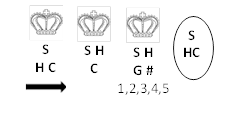 This is an early example of the scares Sinclair Hamilton & Co.

mark by the trigger tang. The lock is marked with a Crown to the rear, and 1861 Tower forward of the hammer and is fully functional.The original rear sight is gone, but was period replaced at a Confederate Arsenal with a Springfield sight, as was the hammer screw; notice the screw head design. While checking my inventory, I found a bayonet, which perfectly fits this musket and matches others I have found on Enfield muskets. It has matching patina, and more importantly it has no British inspection marks. The bore's rifling is strong; and sling, which is worth several hundred dollars, is included at no additional cost. $2450.00
****************************************************************

Credit Cards accepted for all purchases!

Please confirm availability

Contact Number: (602) 245-4721
© 2004 Arizona Swords azswords.com. All rights reserved in all media