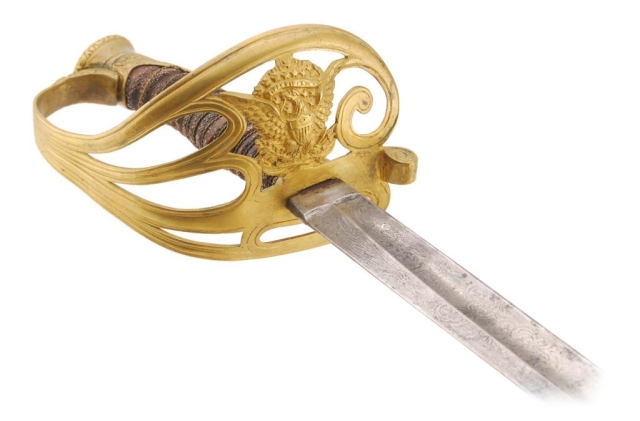 ARIZONA - SWORDS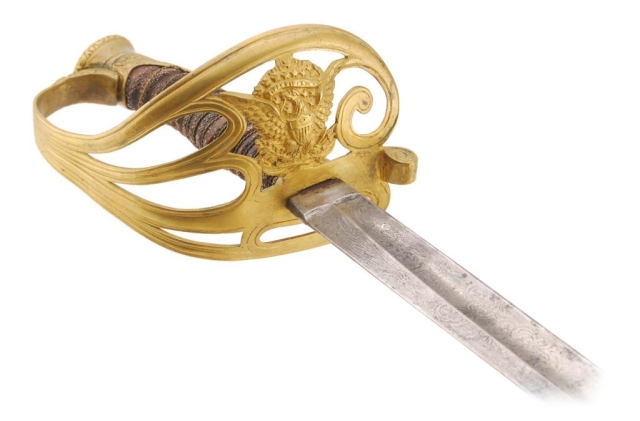 SALE ITEMS

CLICK BUTTONS BELOW TO SEE MORE ITEMS
****************************************************************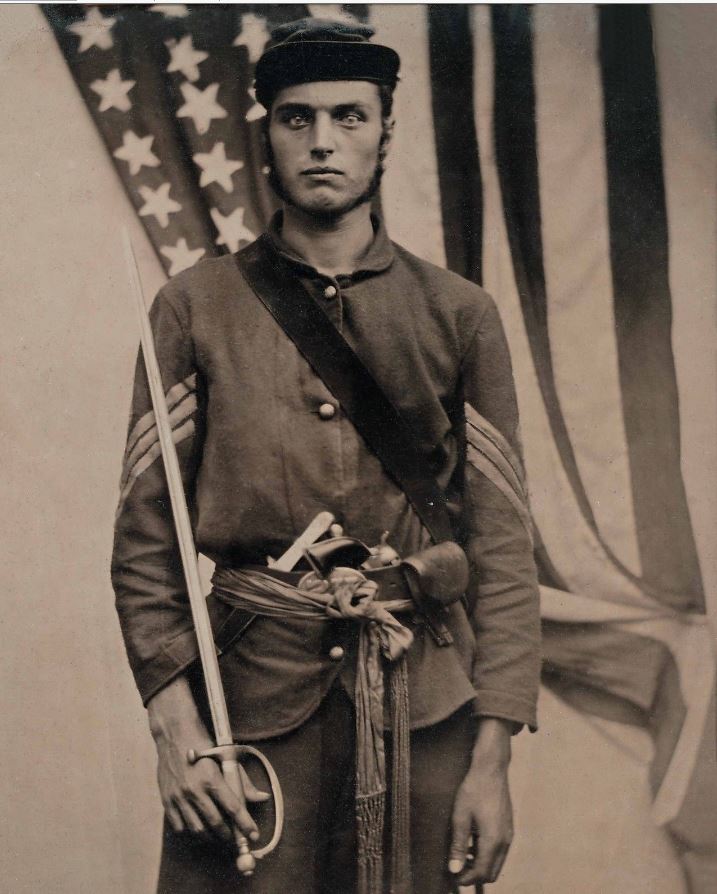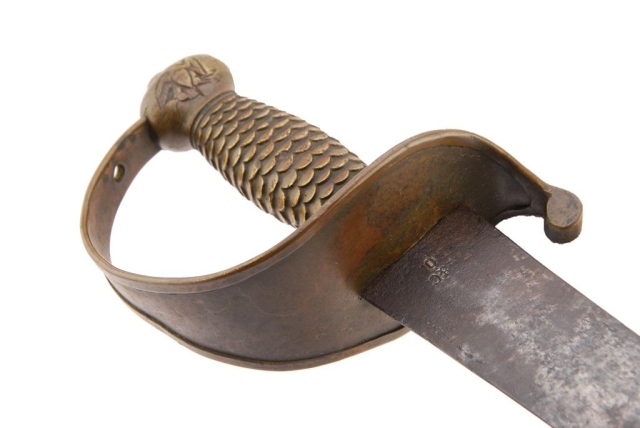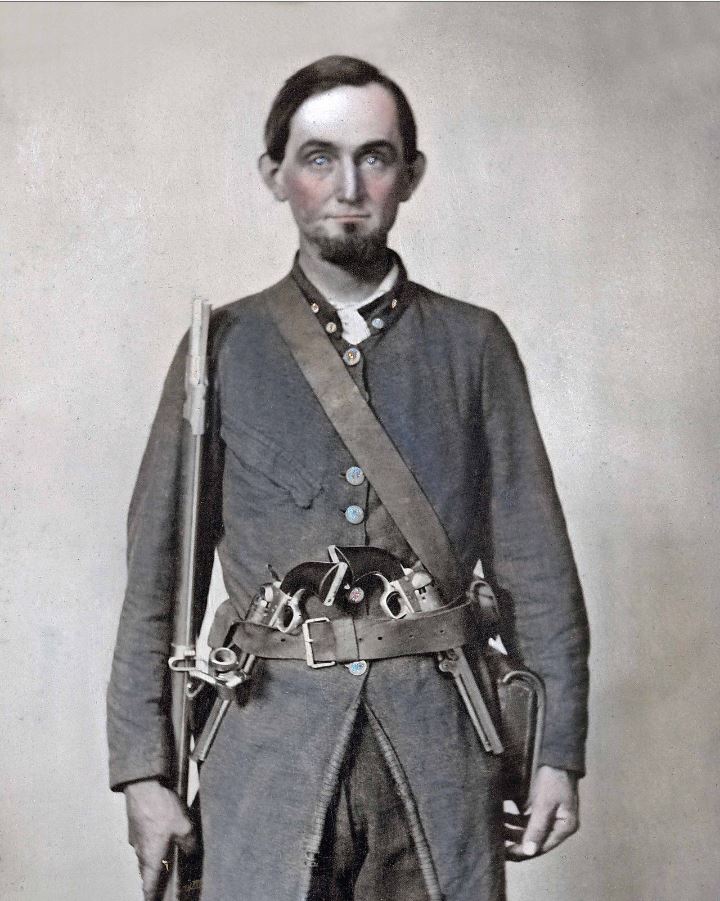 602-245-4721 or Click
CLICK IMAGE TO SEE MORE PHOTOS
****************************************************************











****************************************************************
F202. 3-BAND 1853 ENFIELD MUSKET with REBEL BLACKSMITH MADE RAMROD: This is a model 1853 3-Band Enfield rifle-musket made for export to America for the Civil War, and totally void of English inspection marks. I believe this one was sold to the North (Union), but recovered off a battlefield by the Confederates and put in service to defend the South. The stock is all original with many dings and dents, but has never been sanded. The rear and front sight are original, and there is still strong rifling in the bore. It has the original rear sling swivel, but not the front. The ramrod is not original, but a Confederate wartime replacement made by a blacksmith. It is very crude and covered with hammer marks and is threaded at the end. On the butt of the stock is the circular Birmingham Small Arms Trade stamp, on the underside near the trigger tang is another BSAT stamp. On the underside of the stock is maker name: Joseph Wilson. The barrel was made by Ezra Millward, but is also marked with the retailer name Joseph Wilson. Matching assembly marks "M X \ \" appear on the bottom of the barrel, lock, and underside of the trigger housing. $1350.00
*********************************************************************************************
U587. M1860 CAVALRY SABER –EMERSON & SILVER 1864: This is a M1860 light Cavalry Saber made by Emerson & Silver, Trenton N.J. It is dated 1864 and inspection marked. The hilt has a nice even patina and retains 100% original leather and twisted wire, and the original blade washer holds the blade tight. It has a few dark spots with grayish patina, but no rust. The original scabbard has post-Civil War plating, which was common during the Indian War period. $675.00
*********************************************************************************************
U706. NON-REGULATION FOOT OFFICERS SWORD: This is a Non-Regulation Foot Officers sword. The patina is an even deep gray on the steel hilt and the deep brown on the scabbard. The blade shows some wear, but still bright with much original frosting. The guard and grip is tight, the wire is original twisted steel with two side wires, and the original shark-skin grip is complete with a few wear spots. The blade is maker marked W. Walscheid Solingen with the brass prove mark. $700.00
********************************************************************************************
C220. CONFEDERATE IMPORTED P-1859 CUTLASS BAYONET, NUMBER 213: This is an extremely scarce example of a Confederate imported British P-1859 Naval Rifle Cutlass Bayonet, for use on the Pattern 1858 "Enfield" Naval Rifle. These rifles had thicker barrels than the standard Pattern 1856 rifle and were rifled with 5 grooves instead of the normal 3 grooves. The British military wanted to create a dual-purpose bayonet for the rifle (much like Admiral Dahlgren did with his Bowie Knife/Bayonet for the US M-1861 Naval Rifle), and settled on a combination naval cutlass & bayonet as the most practical design.
Just under 10,000 Enfield "Short Rifles" of all patterns were purchased by theConfederacy in 1861 and early 1862. These guns were marked with the JS-Anchormark and had engraved inventory numbers on the butt plates of the brass mountedguns and stamped numbers in the belly of the stock of the iron mounted guns. During the summer of 1861, Commander James D Bulloch of the Confederate Navy placed a separate order for 1,000 Pattern 1858 Naval Rifles, complete with Cutlass Bayonets. These short rifles with their cutlass bayonets were noted to have arrived in the Confederate port city of Savannah, GA on November 14, 1861, aboard the blockade runner Fingal (some sources note the arrival as 17th, but Bullock himself notes the 14th). Researchers believe that these Confederate purchased Naval Rifles and their accompanying bayonets were numbered in their own series from 1-1000. To date a total of 19 examples of Confederate marked and numbered P-1858 Naval Rifles are known, along with a total of around 35 Confederate numbered cutlass bayonets. The highest known number for either the rifles or bayonets is 999, which is found on a cutlass bayonet. This provides relatively concrete proof that only 1,000 of the numbered naval rifles and bayonets were purchased and imported into the Confederacy, making them incredibly scarce today. All known examples of the Confederate purchased cutlass bayonets have blades that are either unmarked, or marked with Solingen maker names or logos.
This Naval Cutlass Bayonet is in GOOD+ condition. All of the metal surfaces have a rich brown patina. The blade also has a deep brown patina with surface oxidation towards the last 8 inches of the blade, but no nicks to the cutting edge. The blade is unmarked. The metal basket guard shows no dents or dings with little wear to the pressed leather grip, but some shrinkage. The left pommel cap of the bayonet is clearly engraved with the Confederate inventory number 213. The original locking latch, spring and stud are present on the pommel cap of the bayonet and still function correctly.
Over all this is a good+, solid example of one of the scarcest of all Confederateimported British bayonets. The bayonet is 100% complete, correct and original.It is one of only 35+ Confederate numbered P-1859 Cutlass Bayonets known to have survived the 150 years since their original arrival in the Confederacy. While CS imported and numbered bayonets do appear for sale on the market from time to time, these cutlass bayonets are a true rarity. While this is hardly a minty example, it is a wonderful original Confederate cutlass. It is a must have for any Confederate naval collector, any collector of CS edged weapons, or any collector of CS purchased, inventory numbered rifles and muskets. $1700.00
*********************************************************************************************
****************************************************************
Credit Cards accepted for all purchases!
Please confirm availability
Contact Number: (602) 245-4721
© 2004 Arizona Swords azswords.com. All rights reserved in all media.