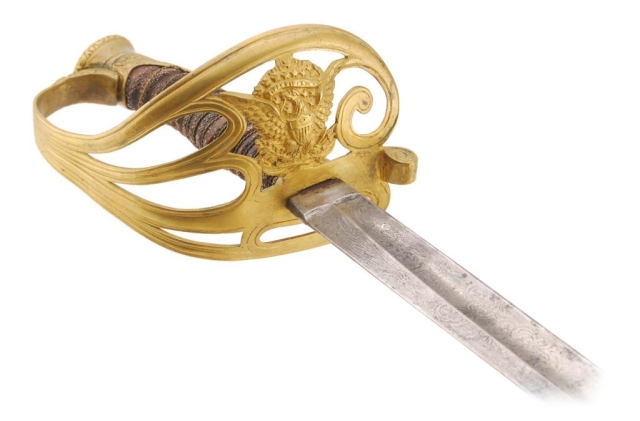 ARIZONA SWORDS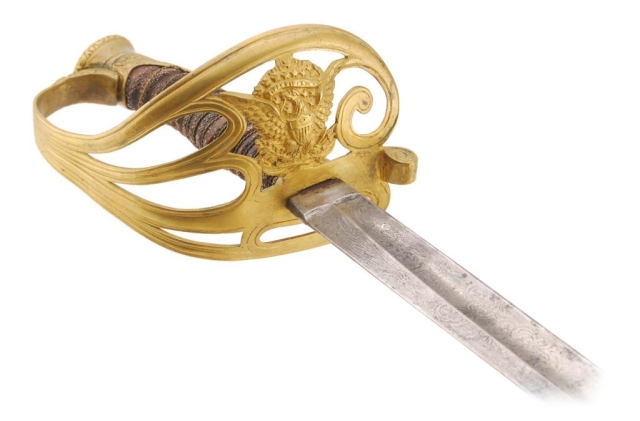 Clearance Item

CLICK BUTTONS BELOW TO SEE MORE ITEMS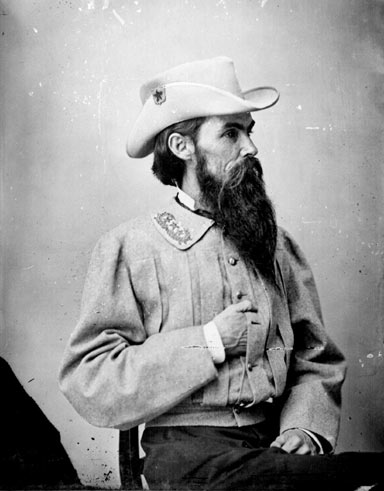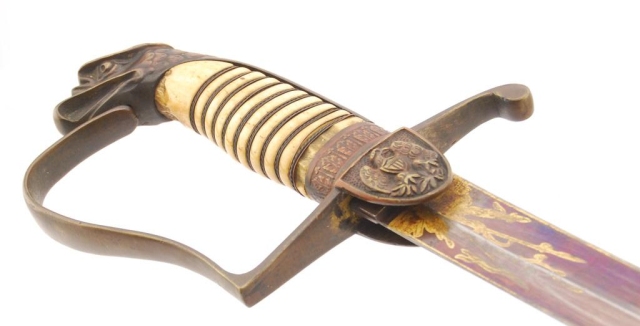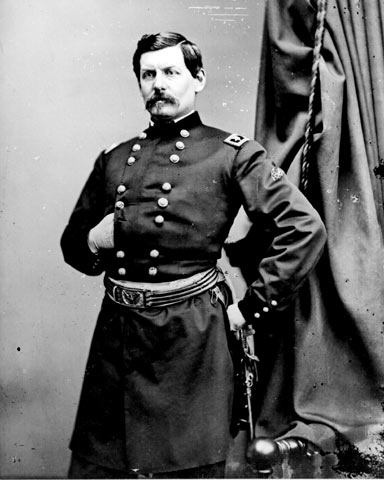 Call and lets talk!
602-245-4721 or Click
CLICK PHOTO TO SEE MORE IMAGES










U227. CIVIL WAR SOLDIER'S WALKING STICK: This cane is identified to Joseph B. Goshorn who enlisted on 2/6/1862 into the PA 107th Infantry and was discharged for disability on 10/23/1862 from injuries received doing the Antietam campaign. The cane is just less than 36 inches and has two plaques attached. One reads "J.B. Goshorn Co. B 107 Regt Pa Vols." And the other reads "Antietam Sept, 17 1862." Both plaques are attached with four pins each, and they are tight. The style of etching conforms to the period and is original. A complete copy of Goshorn's military record is included. It states that after the Second Battle of Bull Run, Goshorn was injured in the right eye from a blow of a blunt object such as the butt of a musket. This injury caused his removal from the battle field and placement in the hospital. It is unknown if he snuck out of the hospital and return to his command in time for the battle of Antietam, but that is a likely scenario and account for the inscription on the cane. I am selling this at a substantial discount and below my purchase price. It is a great buy! $1000.00 SALE PRICE $600.00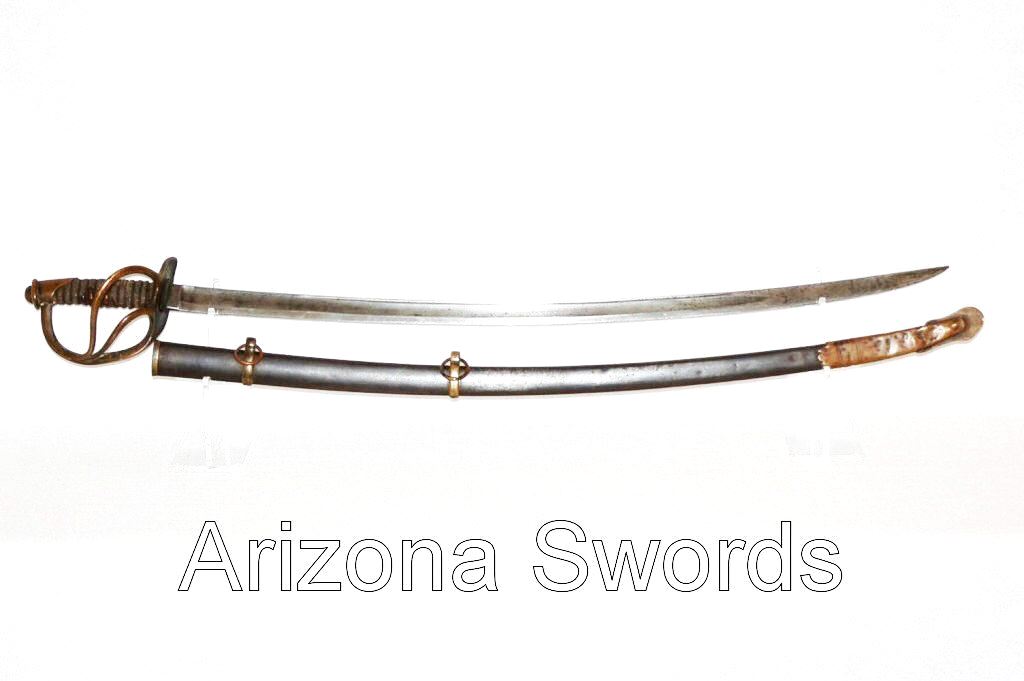 U250. P.S. JUSTICE CAVALRY OFFICERS' SABER: This is a P.S. Justice Cavalry Officers' saber. It is a rare saber and not often found; however, when found they often show evidence of being carried during the Civil War. The saber displays great original patina on the hilt and scabbard. The hilt and grip are tight with no movement. The original sharkskin grip is about 90% complete with 100% original wire. The original leather blade washer is present, and the blade is in nice shape showing the expected wear. The scabbard retains all the original brass mounts and throat piece, and the drag displays the expected wear and dings. It has a lot of character! If you are looking for a honest Cavalry Officers' saber, which was used during the Civil War and will not break the bank, than this is it! $1600.00 SALE PRICE $1000.00
*********************************************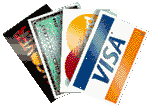 Credit Cards accepted for all purchases!

Please confirm availability
Contact Number: (602) 245-4721
© 2004 Arizona Swords azswords.com. All rights reserved in all media.