ARIZONA SWORDS
Click on any thumbnail for a larger image.
REAL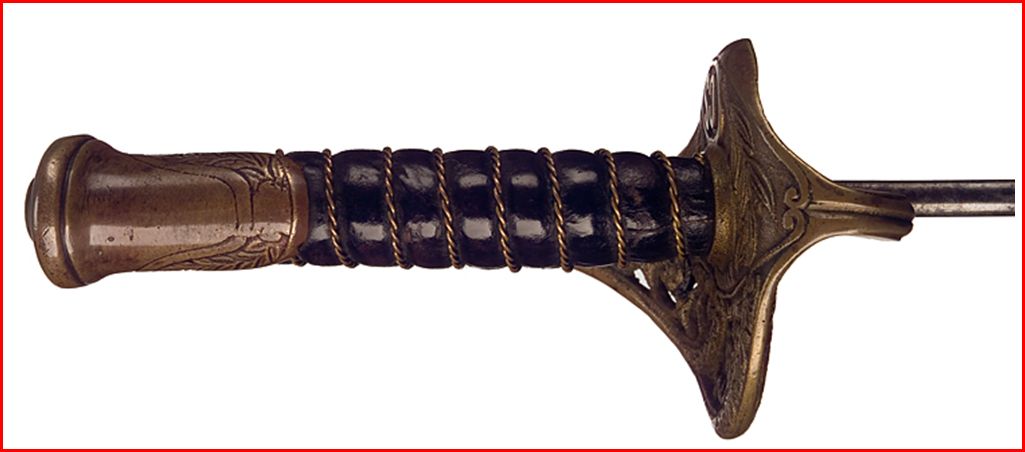 This is one of the most common fakes found on the market, but if you take your time you will not be fooled. It is well made, but you will see the differences. I have posted several photos of a fake and a real one for comparison.
As you look at the hilt, you will notice the casting on the fake is smooth, where as on the original you will see rough spots from the sand casting process. The CS on the fake is rounded and flat topped on the original.
Also, look for more casting flaws, these are almost impossible to reproduce. Look at the grip and you will see the difference in the leather and wire. The blade on the fake is well made and will fool most novice collectors, but this was a high end Confederate sword and there should be traces of original etching. The original scabbard for the original were leather, and if found with a metal scabbard look to see if it is a period replacement. The Fake one shown here has a recently made fake scabbard. This is a high-end sword, so my recommendation before you purchase one ask for a 3rd-party inspection period and what the return policy is. If neither are offered, run away from the sword as fast as you can!