ARIZONA SWORDS
Click on any thumbnail for a larger image.
This is a fake TIFFANY Model 1850 Staff & Field Officers' sword. Look for these things:
1. The guard is crudly designed and is missing the fine details and not properly attached to the pommel cap.
2. The Tiffany markings are all wrong!!!
3. The "US" and the "eagle" is not period etching and wrong.
4. The leather grip is fat looking and wire is wrong.
All these things are wrong and you should stay away from this sword.
This is a crude fake, but BEWARE!!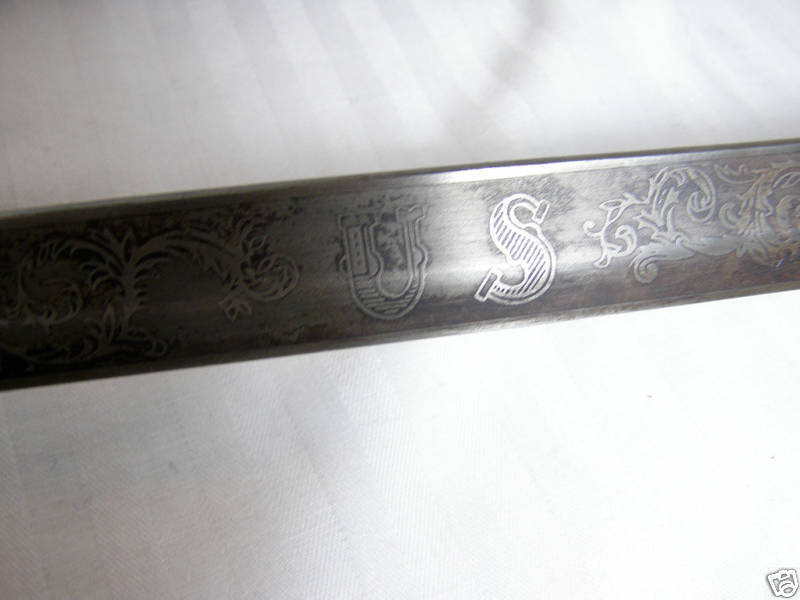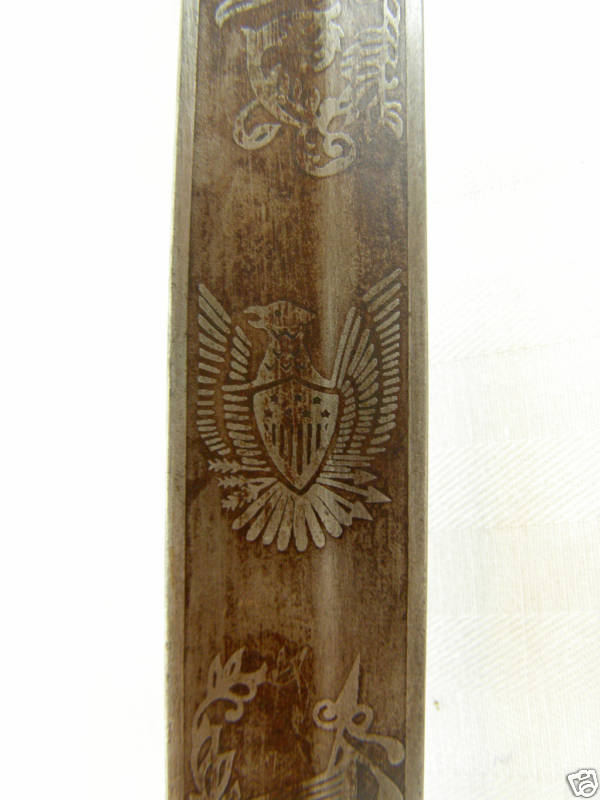 FFAKE